Composer and performer Ian Munro introduces "The Sentimental Bloke"
A New Musical Score for a Beloved Classic Australian Film
Ian Munro piano and composer
Aura Go piano
The Sentimental Bloke is a 1919 Australian silent film based on C. J. Dennis's tales of working-class life and love in the backstreets of Melbourne. In 2019, the National Film and Sound Archive (NFSA) of Australia digitally restored the film to mark its 100th anniversary as part of the NFSA Restores program. In 2021, composer and pianist Ian Munro composed a new score for the film using Australian songs from the period of the film.
Ian and pianist Aura Go perform Ian's new score live in the venue while the NFSA's 2019 digitally restored film is played, so that the film may be enjoyed in as close to its original form as possible.
Commissioned for Musica Viva Australia by Michael and Frederique Katz, in honour of Cecily Katz.
Presented in association with the National Film and Sound Archive's digital restoration program – NFSA Restores – reviving our cinema icons.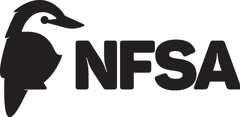 The Sentimental Bloke was adapted from C.J. Dennis' 1915 verse novel, by Australian film industry power couple: legendary director Raymond Longford, and superstar Lottie Lyell. A huge box office hit with audiences in 1919-20, The Sentimental Bloke is one of few silent-era Australian films to have survived in its entirety.
The Sentimental Bloke tells the story of Bill, a wayward Aussie bloke played by Arthur Tauchert, and his love interest Doreen, played by Lyell. The film was shot on locations including Manly beach and the then-rough streets of Woolloomooloo, offering a rare glimpse of Sydney 100 years ago.
Ian Munro has emerged over recent years as one of Australia's most distinguished and awarded musicians, with a career that has taken him to 30 countries in Europe, Asia, North America and Australasia. He completed his early training in Melbourne under the guidance of Roy Shepherd, a pupil of Alfred Cortot, and furthered his studies in Vienna, London and Italy with Noretta Conci, Guido Agosti and Michele Campanella. His award in 2003 of the Premier Grand Prix at the Queen Elisabeth International Competition for composers (Belgium) is a unique achievement for an Australian and followed on from multiple prizes in international piano competitions in Spain (Maria Canals), Italy (Busoni), Portugal (Vianna da Motta) and the UK, where his Second Prize at the Leeds International Piano Competition in 1987 established his international profile.
As a composer, Ian has written works for Gondwana Voices, Australian Chamber Orchestra, Flinders Quartet and the Tasmanian Symphony Orchestra. He was Featured Composer for Musica Viva in 2011. His Flute Concerto and the song cycle Three Birds were premiered in 2016 with the Melbourne Symphony Orchestra and Australia Ensemble respectively. Being a parent himself, Ian has an interest in music for children, as reflected in his Children's Concerto and Lucy's Book.
Aura Go, Musica Viva FutureMakers artist 2018-19, enjoys an active and multifaceted musical life, appearing as a soloist, chamber musician and conductor. She has performed concertos from Bach to Rautavaara and been a guest artist at the Melbourne International Arts Festival and the Edinburgh Festival, among others.
After studies in Australia and at the Yale School of Music, Aura is currently a doctoral candidate at the Sibelius Academy in Helsinki, where her artistic research addresses the aspect of creativity in classical music performance and explores ways in which musicians can achieve a more open, spontaneous creative state when practising and performing.
The Sentimental Bloke (1919) – Romance at Manly Beach
---
NFSA restores The Sentimental Bloke – Before and after
Event Format
This event is best presented in the format that The Sentimental Bloke would have first been experienced, as a full-length feature film.
The film runs for 1 hour and 50 minutes without interval.
Technical Specifications
Piano & 2 x piano stools – for this event, a grand piano is not required; upright pianos are suitable.
A screen and projection facilities – desirable but not required. Please discuss with Musica Viva as alternatives may be possible.
Touring Dates
Selected dates in August & September 2021
Please contact Musica Viva for 2022 Availability
Fee
Please contact Musica Viva for the concert fee. The concert fee includes the licence fee from the NFSA for use of the 2019 digitally restored The Sentimental Bloke.
Engagement Opportunities
While in your town, Ian and Aura are happy to present workshops and discussions, on Ian's process of writing this score, as well as piano workshops, masterclasses and lessons.
Book the Show
Travel to centres in regional NSW is subsidised through the support of Create NSW. Musica Viva can book the artists, arrange all travel and accommodation, and provide posters, flyers and program information.
If you are interested in bringing this event to your town or city, please contact:
Sean Moloney
Manager, Special Projects & Regional Touring