Music Education Skills for the Primary Classroom
Australian Curriculum aligned course
An online program offered by Musica Viva In Schools.
---
Enrolment period: Monday 6 Sep 2021 - Monday 2 May 2022
Course delivery dates: 30 May - 26 August 2022
Course fee: $300 
| | |
| --- | --- |
| Queensland | |
| Australian Capital Territory | |
| South Australia | |
| Northern Territory | |
| Tasmania | |
Course overview
This course is a general introduction to music education in the primary school, encouraging creativity and providing practical ideas for use in the classroom. It's aimed at generalist classroom teachers with minimal music teaching experience, who wish to build their skills and confidence. It is supervised and moderated by an experienced course instructor, who provides ongoing feedback and support throughout the course.
The course is aligned to F-6 The Australian Curriculum: The Arts, and AITSL's Australian Professional Standards for Teachers, contributing 14 hours of PD*.
Course information
This online program consists of 5 modules, each of 3 hours in duration (includes videos and readings, application and task submission).
Module 1 
Introduction to the course, the value of Music Education, music skills F-6 The Australian Curriculum: The Arts.
Module 2
Musical elements F-6 The Australian Curriculum: The Arts, pedagogical approaches: practical ideas for the classroom.
Module 3
How to develop music learning in the classroom, building from simple to more complex, encouraging creativity.
In Modules 1 - 3 participants unpack and familiarise themselves with the musical elements, skills and terminology of the F-6 The Australian Curriculum: The Arts – Music and have the opportunity to read and view a variety of articles and videos exploring the value of music education. They identify both music and non-music skills learnt in the classroom, explore different pedagogical approaches to teaching music, and analyse video examples of music lessons in a variety of classrooms.
Module 4
Linking to other learning areas, General Capabilities, Cross Curriculum Priorities, use of technology, programming, assessment
Module 5
Bringing it all together – teaching and reflecting
Modules 4 - 5 include a more 'hands-on' approach where participants put into action all they have learnt in the first 3 modules to plan an engaging learning sequence for their students. Participants consider learning and assessment outcomes and indicators before teaching and reflecting on their learning sequence.
This course addresses the following standards from the Australian Professional Standards for Teachers:
Professional Knowledge - 2.1.2
Professional Practice - 3.2.2; 3.3.2; 3.4.2; 3.6.2; 5.1.2
Professional Engagement - 6.2.2; 6.3.2; 7.4.2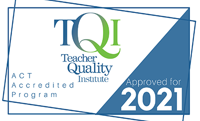 FREQUENTLY ASKED QUESTIONS

The cost is $300, exclusive of GST.
PAYMENT OPTIONS
1. Purchase online with a credit card
2. Request tax invoice to school
3. Request tax invoice for NSW Government Schools - LMBR
If this option is selected you must enter a purchase order number in the box below. If you do not have a purchase order number one must be obtained before continuing with this option.
Please note: If you are requesting an invoice, an invoice with the correct amount ($300) will be emailed to you within 3-5 working days.

The course material is structured so that you do not need to log in at any particular time to partake, but rather work through the content at your own pace. There are "due dates" for tasks during this time to ensure that the course content is completed within the course dates, but the idea is that you access the course content at times that suit you during the period of the course.

You are still able to enrol. You can pay with credit card online or over the phone with our Box Office staff.

Yes, you will receive a certificate upon completion of the course recognising 14 hours of Professional Development. For NSW & ACT teachers the course contributes 14 hours of NESA & TQI Registered PD towards maintaining Proficient Teacher Accreditation.

If you are away for a part of the course, it is still possible to take part and complete the course. We can make the course presenters aware of your period of absence, and we can accommodate this by adjusting some of the "due dates" for the course tasks.
Please be aware that the course is a 10-week course with sequential activities and tasks, accompanied by regular submissions. Although it certainly is possible to catch up on the work, it may be quite intensive if you are trying to complete the given tasks in a shorter time period.
Our course is structured to give participants enough time to access, understand and implement the course learning and knowledge in an achievable time frame.
We will be offering the same course next year, and this may be a more suitable option.

If cancellation occurs before course commencement, fees will be fully refunded. Unfortunately we cannot refund fees after the course has commenced.