Colours of Home reflect on their experience touring Mount Gambier
Photography by Adrian Gale.
In September, Musica Viva In Schools artists, Celia Craig and Caspar Hawksley brought a glimpse of their Colours of Home program to several primary schools in Mount Gambier, South Australia.
With support from the Restart Investment to Sustain and Expand (RISE) Fund – an Australian Government initiative, Musica Viva Australia were able to trial a number of performances and workshops from the new 2022 program with students and teachers in the region.
This week-long experience gave Celia who experiences Chromesthesia (where sound evokes an involuntary experience of colour) and Caspar the opportunity to deepen students' understanding of music through colour and mood. Their brand new musical program includes compositions from Australian artists including Will Kepa, a Torres Strait Islander multi-instrumentalist based in Cairns. 
We spoke to Celia about her time in Mount Gambier, wherein she shared some highlights from the experience, the students' reception to the show, and much more.
Can you tell us what the week of performances in Mount Gambier was like? How did it feel to perform Colours of Home in front of students and teachers?
All of the events we did in Mount Gambier brought home to me the importance of this project- and all the work done by music teachers in schools including the rest of the Musica Viva teams. We saw the children engaging with music, in a project that allowed them to bring their own personal experiences and outlooks into it, which is very special. Best of all, was to have identified a girl with Synesthesia (who like many, had never spoken about it before) and this by itself was enough to justify the whole week. I found it very moving.
What were some of the schools you visited and how was the student reception?
We went to Mount Gambier North Primary, Mil Lel Primary, Beachport Primary, St Martin's Lutheran, St Anthony's Catholic School and more. Every school had its own unique atmosphere but all were really entertaining and fun.
How did the students react to the performance? Were there any special moments with the students in particular you could elaborate on?
So for me the moment when one young clarinetist described the colours she sees during Will Kepa's piece Acqueous, this was the most amazing moment (although a very close second was some students improvising on two notes with our educational consultant Laura Small, and discovering they can have an input into the music they create). The reason this moment was so special was because the student described exactly what I see- and even among synesthetes this is rare- when we do meet, we often argue passionately about the colours, because they are so personal and precise for each person. So I felt I had met a real connection.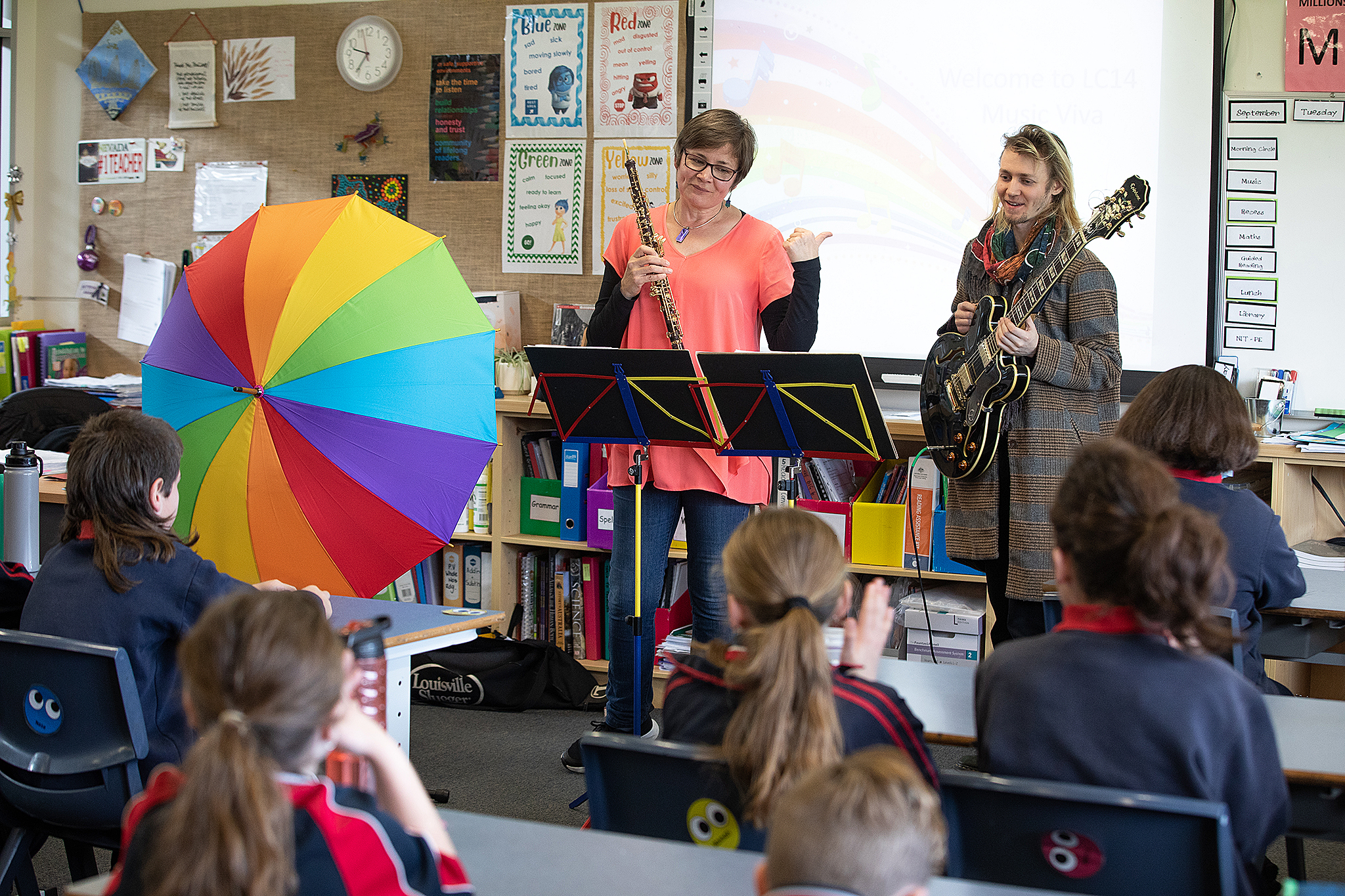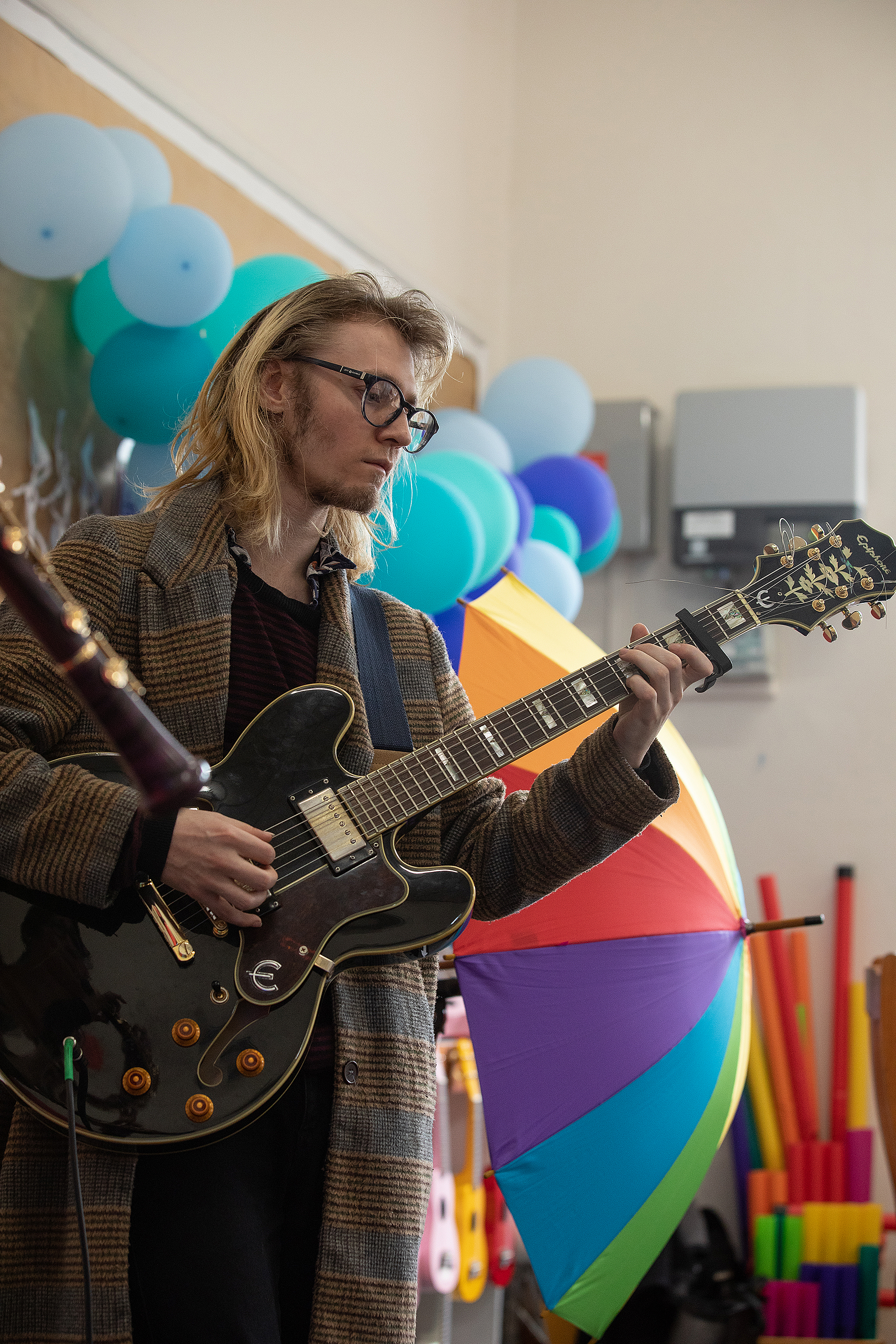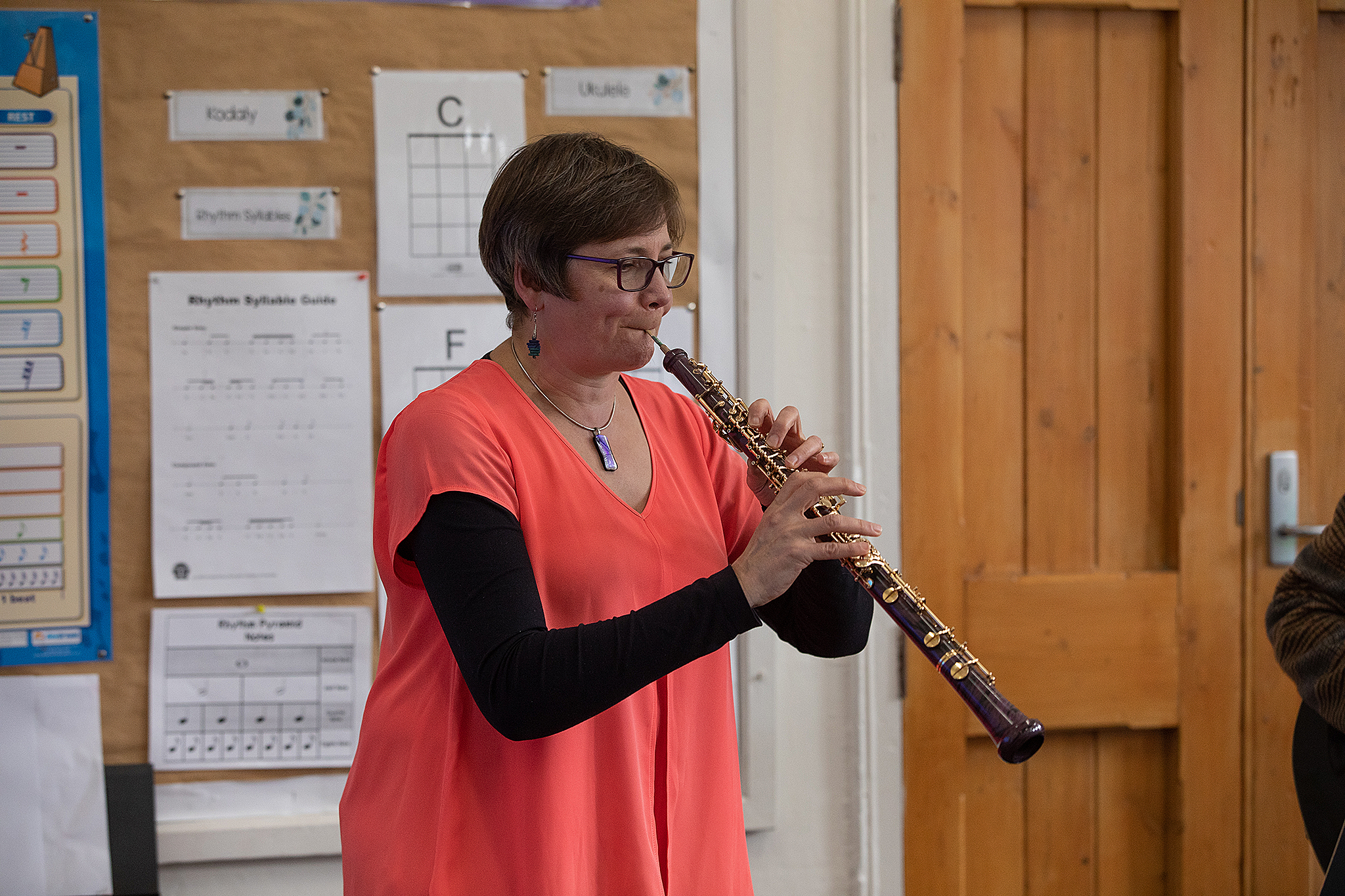 There are lots of visual art components to your in-school experience. Can you tell us about some of these activities?
It is really fun to encourage children to draw and describe a place that is special to them, where they feel safe, because that is a very important subject especially these days, to elaborate on safety, comfort and encourage children to use their minds to create a safe space. Then colours and textures are also drawn out of little improvisations that Caspar and I have created- firstly it was fun to hear them over and over again, as if we had seriously composed new music together ourselves, and secondly to see what the children chose to draw in response. They are really fun activities!
What were some of your favourite parts of your ventures throughout Mount Gambier?
Meeting lots of dedicated staff was a great aspect- all working so hard and enjoying music with the children, it was often such a fun class I know the staff enjoyed too! Also, visiting the amazing Umpherston Sink Hole was really fun- I've been on holiday in the region but never been there before.
Celia, can you touch on your experience with chromesthesia as a child and perhaps provide any insight for students who may also have chromesthesia?
They may not seek to describe or illustrate it, because colours are a very personal response that very likely have been there since birth so we don't question it. But drawing is a wonderful response, and don't do what I did which is wait until you're about 50 to share it!!  Just because at childhood time people might think you are 'weird' it tends to get put away again for decades, and in fact full blown, spontaneous chromesthesia is such an exhilarating and creative experience- people are actually quite interested!! It tends to coincide with very strong emotions- especially a euphoria- so that passionate response is worth sharing, and has driven this project for me entirely...
Why is it important to bring music education programs and performances such as yours to rural regions?
Rural/regional is very important, because there can be a divide between city (and within cities too of course) and country, and us city folk need to get out there and witness all the beautiful work that is going on, meeting people, as well as the countryside and fresh air!
If you can summarise your time in Mount Gambier in one sentence each, what would you say?
Super fun, can't wait to go back!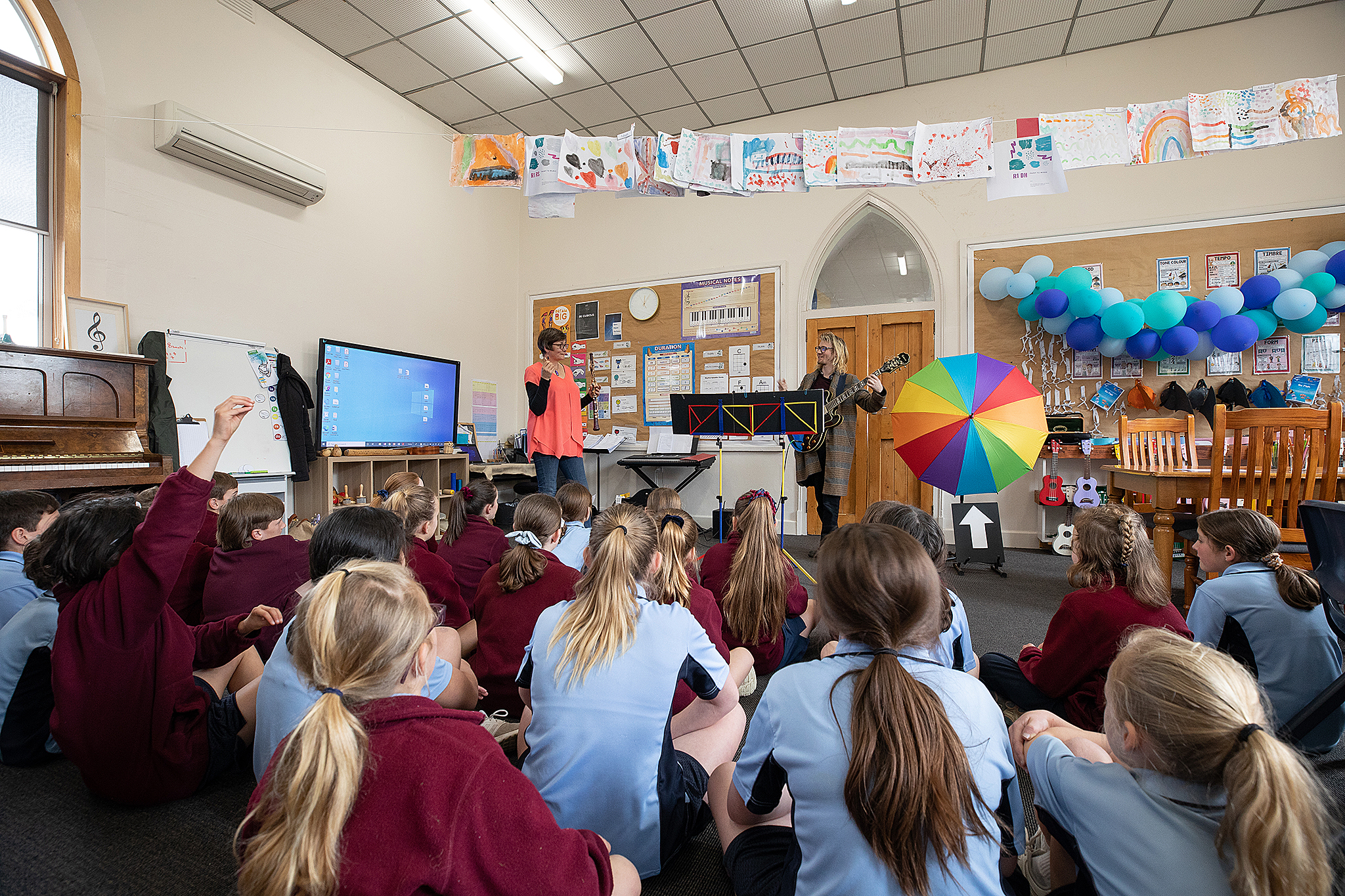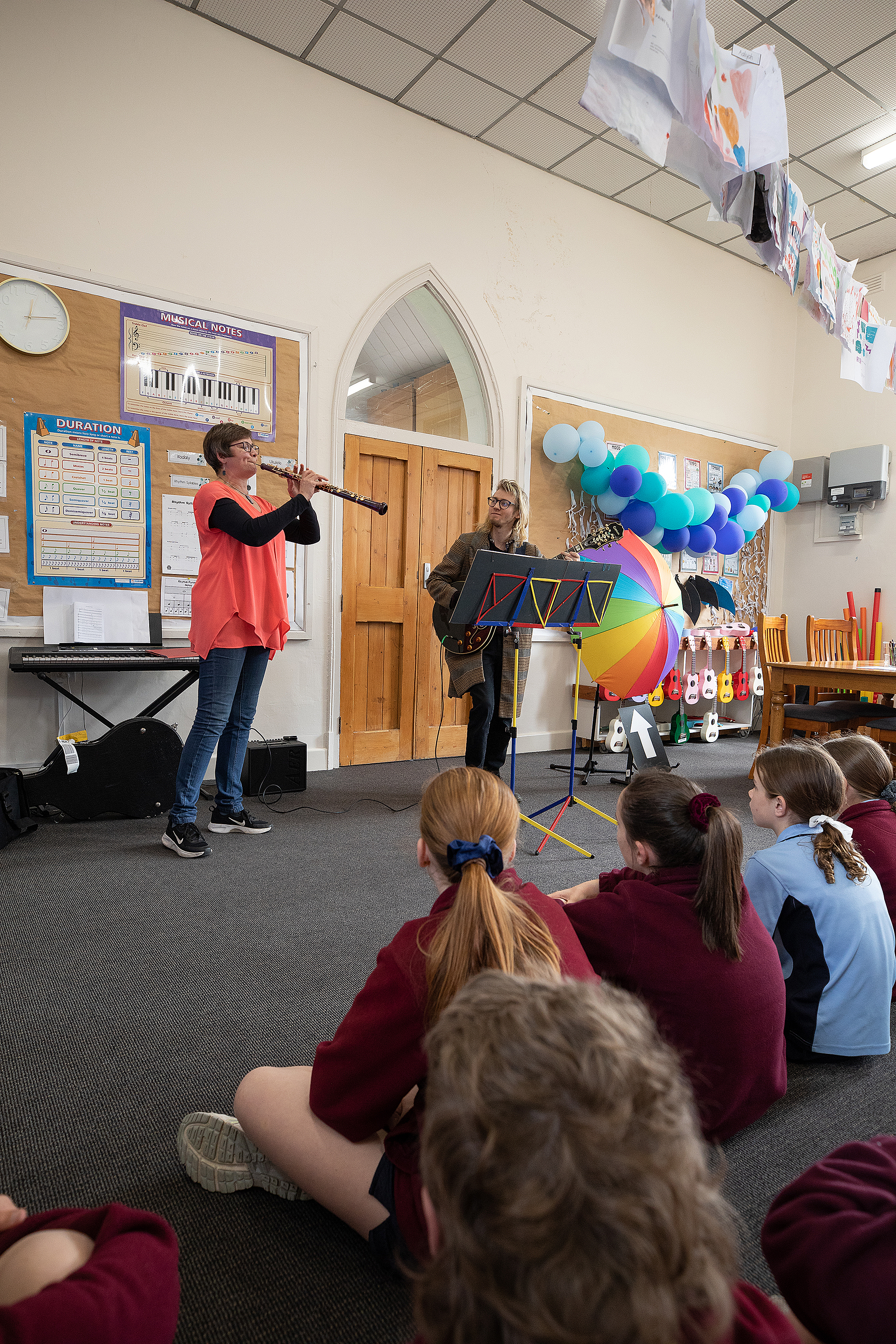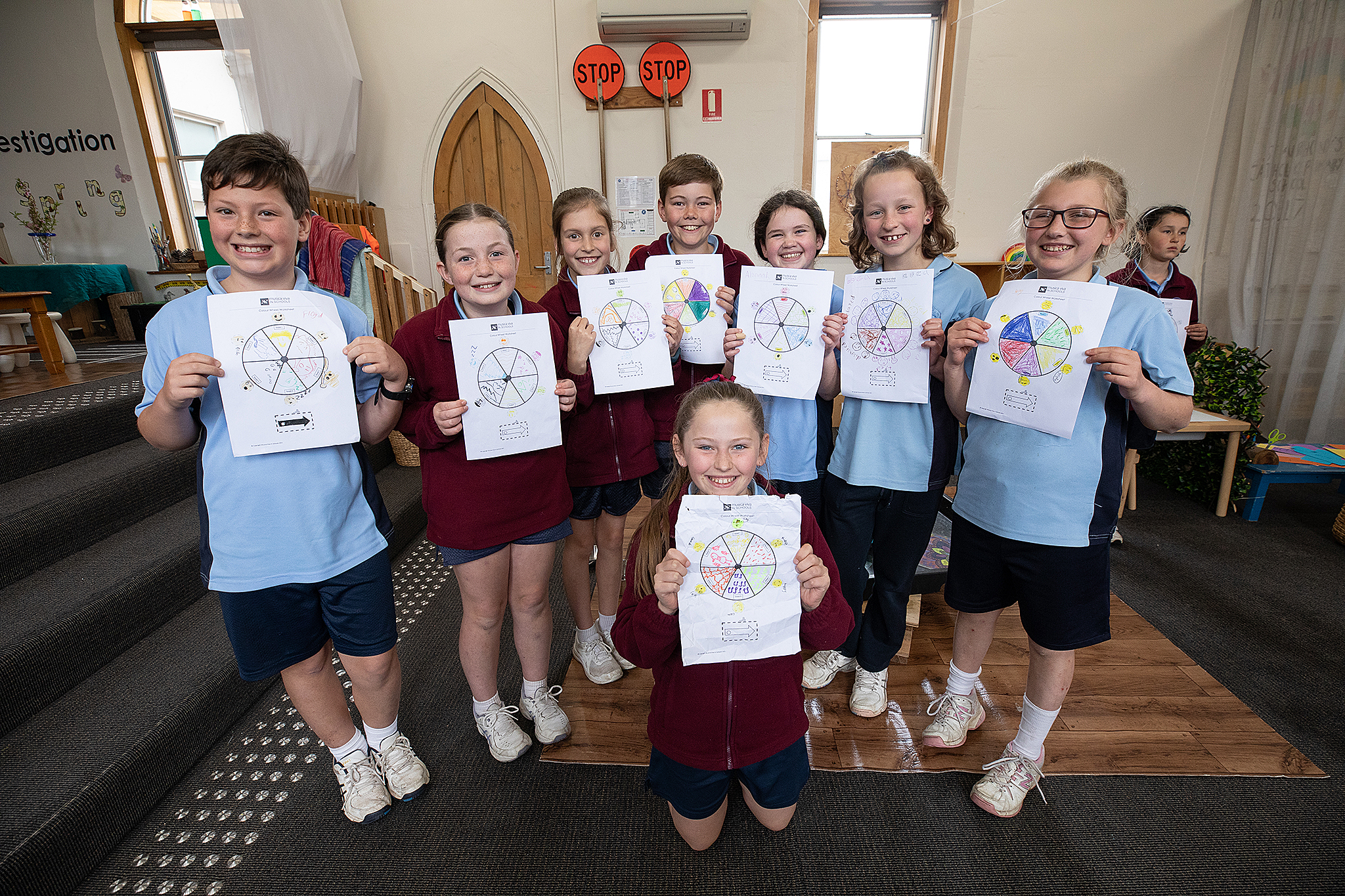 This experience was made possible through the support of the Restart Investment to Sustain and Expand (RISE) Fund – an Australian Government initiative.