Teachers' Conference Presenters
Teacher's Conference Presenters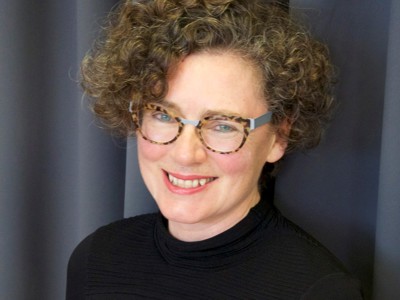 Margaret Barrett
Professor Barrett is a leading figure in Australian and international music education. She is currently professor and Head of the Sir Zelman Cowen School of Music and Performance at Monash University. Among her many achievements Professor Barrett was awarded a Fulbright Senior Research Fellowship in 2018 to undertake preliminary investigations of children's singing and song-making in the archives of the Smithsonian Institute, and the Library of Congress (Washington DC) and was elected Beaufort Visiting Research Fellow at St John's College University of Cambridge in 2019. She has held a research residency funded by the Foundation de Maison des Sciences de l'Homme at IRCAM (Institute for Research and Coordination in Acoustics /Musique) investigating creative pedagogy and transmission practices (2019). She was awarded the Fellowship of the Australian Society for Music Education in 2011. Professor Barrett has held nine ARC grants, seven as lead Chief Investigator, in addition to numerous other funded research projects. She is currently Founding Director of the Pedagogies of Creativity, Collaboration, Expertise and Enterprise (PoCCEE) research focus at Monash.
Professor Barrett holds positions as a Director of the Australian Music Centre, the Queensland Symphony Orchestra, and the Queensland Music Festival. She has served as President of the International Society for Music Education (2012-2014), Chair of the World Alliance for Arts Education (2013-2015), Chair of the Asia-Pacific Symposium for Music Education Research (2009-2011), board member of the International Society for Music Education (2008-2010), and National President of the Australian Society for Music Education (1999-2001).
Her research encompasses the investigation of the role of Music and the Arts in human cognition and social and cultural development. Her research has addressed problems in the areas of aesthetic decision-making, the meaning and value of Arts engagement for young people, young children's musical thinking, young children's identity work in and through music, teaching and learning practices in the arts, and the pedagogy and practices of creativity. A key aspect of her work has been the development of innovative arts-based inquiry and expertise in music and music education.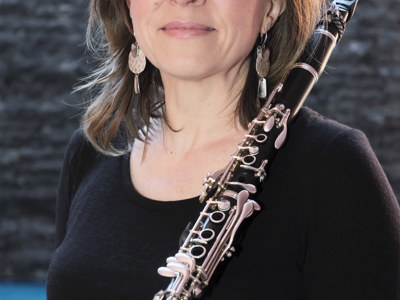 Nicole Canham
Picture courtesy of Peter Hislop
Churchill Fellow, Nicole Canham (clarinet and tarogato), is an award-winning and versatile musician who is committed to creating transformative arts experiences, and to building new audiences for art music. Her expansive and unique artistic practice reflects her diverse creative interests which include championing Australian new music, chamber music performance and collaboration with diverse artists from outside the world of music including theatre, film, photography, visual art and dance. Nicole has performed at festivals around Australia including the Castlemaine State Festival, Four Winds, Canberra International Music Festival, and overseas in France (Concerts a la Fontaine, Paris, Université Européenne de Saxophone, Gap, Rencontres de Saxophone, Strasbourg), Germany, the UK, USA, Mexico (Visiones Sonoras, the Morelia International Film Festival ) and Belgium (Jeunesses Musicales). Her discography includes recordings for Move Records, ABC Classics, The Anthology of Australian Music and Tall Poppies. 
In 2020, Nicole joined the faculty of the Sir Zelman Cowen School of Music, Monash University, as Wind Program Coordinator.  In this role, she focuses on performance, teaching and scholarship, which has become an integral aspect of her artistic practice.  Nicole completed a PhD on the career pathways of independent, classically trained musicians in 2016, and has presented her research at leading conferences around the world.  Nicole is a qualified career development practitioner, completing a Graduate Diploma of Career Education and Development through RMIT in 2019.  Her new book on transformational approaches to musicians' career development will be published by Routledge in late 2021.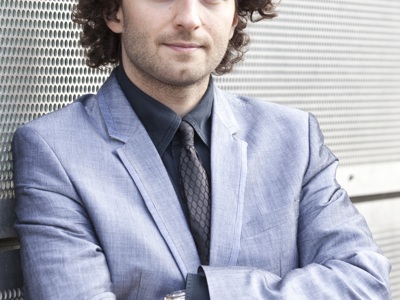 Stefan Cassomenos
Melbourne pianist and composer Stefan Cassomenos is one of Australia's most vibrant and versatile musicians. As recipient of the Second Prize in the International Telekom Beethoven Competition Bonn 2013, Cassomenos has performed throughout Europe and Asia, and has performed concertos with several Australian symphony orchestras, as well as orchestras overseas. Cassomenos is a founding member of chamber ensemble PLEXUS, which has commissioned and premiered over 110 new works. Cassomenos'compositions are regularly performed throughout Australia. Cassomenos is also joint Artistic Director of Port Fairy Spring Music Festival, with violinist Monica Curro. Cassomenos is generously supported by Kawai Australia.
Monica Curro
Violinist Monica Curro is currently in her 22nd year as Assistant Principal 2nd Violin of the Melbourne Symphony Orchestra, and was previously a core member of the Australian Chamber Orchestra. She has played with the Australian World Orchestra, Sydney Symphony Orchestra, Queensland Symphony Orchestra, Tasmanian Symphony Orchestra, and Guest Concertmaster of West Australian Symphony Orchestra and Auckland Chamber Orchestra. In 2009, Curro was invited as the only Australian to play in the World Orchestra for Peace, and has since joined them regularly for concerts around the world.
Monica has appeared as soloist with Melbourne Symphony Orchestra, and recently premiered Stefan Cassomenos' Double Violin Concerto. Curro is a member of the Board of Directors of the Australian Youth Orchestra. She has tutored regularly for AYO, and has taught at various tertiary institutions. Curro and pianist Stefan Cassomenos have recently been announced as Artistic Directors of the Port Fairy Spring Music Festival from 2019. Curro is a founding member of acclaimed ensemble PLEXUS, which since launching in 2014 has commissioned and premiered more than 100 new works.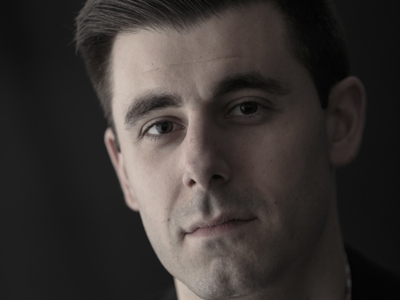 Nicholas Dinopoulos
Picture courtesy of James Lauritz 
Nicholas Dinopoulos studied singing at the University of Melbourne under Merlyn Quaife AM and furthered his training as a studio artist of Gertrude Opera. He maintains a busy performance schedule consisting of various concert, recital and operatic engagements, most notably as a core member of Songmakers Australia.
He has appeared as a guest soloist with the Melbourne Symphony Orchestra, Auckland Philharmonia, Bach Musica NZ, Royal Melbourne Philharmonic, Australian Haydn Ensemble, Ludovico's Band, Latitude 37, Victorian Opera (Melbourne) and Pinchgut Opera (Sydney). He is frequently heard in national live-to-air broadcasts on ABC Classic & 3MBS FM, and his performances have been recorded by both the Chandos and Pinchgut Live lables.
As a conductor and educator, he has prepared both choral-symphonic and chamber choral works as a guest chorus-master for leading Australian organisations and currently holds positions at The University of Melbourne (Music Director, Melbourne Conservatorium Chamber Choir) and the Sir Zelman Cowen School of Music (Sessional Voice Teacher). He has also been Music Director of the Monash University Singers, and resident vocal consultant to the National Youth Choir of Australia for four consecutive seasons from 2015-2018.
A specialist in the field of changing voice and young men's singing, he has served on the staff of the Australian Boys Choral Institute since 2007. He is only the fifth Artistic Director appointed in the Choir's 82-year history.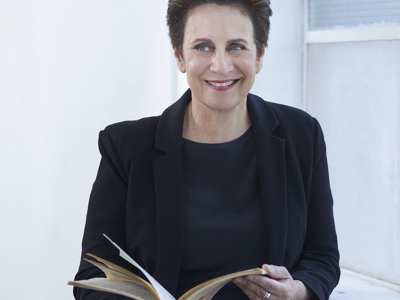 Joanna Drimatis
Picture courtesy of Keith Saunders
Dr Joanna Drimatis is a highly-respected champion of Australian music and contemporary classical music – contributing comprehensively through her output as a performer, conductor, musical director, researcher and educator. After initial studies in Music Education and Violin Performance, Joanna completed a Masters degree from the University of Texas at Austin (Violin / Orchestral Conducting). In 2009, Joanna graduated with a PhD in Musicology from the Elder Conservatorium of Music.  Her thesis research focused on Symphony No. 1 by Australian composer, Robert Hughes and was awarded the University of Adelaide's inaugural Doctoral Research Medal.  Her research has continued, focusing on the music of Australian composers Robert Hughes and Raymond Hanson, and has been given national attention through radio broadcasts on ABC Classic FM and in Peter McCallum's book, "The Centenary of the Con".
As Music Director of the Christchurch Youth Orchestra and Conductor for the Adelaide Youth Orchestra association, Joanna initiated numerous collaborations, commissions and premieres, with select performances broadcast on NZ Concert FM and ABC Classic.  As a violinist/violist Joanna has played professionally as an orchestral musician both in Australia and overseas including Aspen Music Festival (USA), Strawberry Creek Festival (USA) and International Institute of Music (Germany).  Joanna has worked as a sessional academic at the Sydney Conservatorium of Music and conducted orchestras such as the Australian Doctors' Orchestra, the Sydney Youth Orchestra, the Mosman Symphony, the Woollahra Philharmonic and the Orange Chamber Music Festival Ensemble.
Joanna has also given presentations on string and orchestral pedagogy with emphasis on the use of Australian repertoire for training orchestras. This work culminated in an invitation for her to present a workshop on this topic at the 2019 Mid-West Band and Orchestra Clinic in Chicago, USA.  Joanna is currently Head of Strings at MLC School Sydney and Music Director / Chief Conductor of the Beecroft Orchestra. In 2020 Joanna was awarded an APRA/AMCOS Art Music Luminary award for her advocacy, programming and performance of Australian music.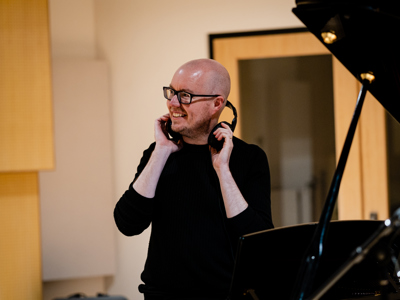 Leigh Harrold
Leigh Harrold enjoys a reputation as a "musician of rare talent and intelligence", and is one of Australia's busiest and most sought-after pianists. Leigh has performed extensively throughout Europe, North America, Africa and Australia as both soloist and chamber musician, including concerts at Australia House in London, the Royal Academy of Music, the Mozarteum in Salzburg, the Harare International Festival of Arts, and concerto engagements with many Australian orchestras. His international reputation as an associate artist has led to collaborations with some of the world's greatest musicians, including Michael Cox, Denis Bouriakov, and Daniel Gaede.
Leigh is a founding member of the Helpmann Award-nominated Syzygy Ensemble which has gone on to become one of Australia's most critically lauded and active contemporary music ensembles. Additionally, Leigh has recorded and released CDs for Sony, ABC Classics, and Move Records. An enthusiastic and committed teacher, speaker, and writer, Leigh is regularly invited to tutor and lecture at many institutions, adjudicate competitions, and has given several masterclasses around Australia, Africa, the USA and the UK. He currently holds positions on the Faculties of ANAM and the University of Melbourne, and is pianist with the Melbourne Symphony Orchestra.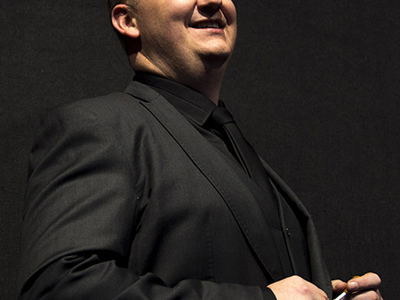 James Le Fevre
For more than 15 Years, James has been sharing his passion and enthusiasm for Music Education with students and colleagues across the Independent, Catholic and State School systems around Australia. Following seven years as Our Lady of Sion College Director of Bands and Arts Learning Leader, James now proudly serves as Head of Music at the Victorian College of the Arts Secondary School (VCASS). In his leadership, James strives to empower, support and challenge others to live their best.
As a musician, conductor and ensemble director, James draws on his diverse experience across Orchestra, Wind Symphony, Big Band, Musical Theatre and small ensemble settings, creating a collaborative environment where each player is imbued to contribute with empathy, generosity and unanimity.
James serves as Immediate Past National President of the Australian Band and Orchestra Directors Association (ABODA) and Vice President of the Victorian Chapter. Through his involvement in this space he has studied with an impressive list of conductors including Craig Kirchhoff, Steven D. Davis, Mark Herron, John Lynch, Rob McWilliams and Joanne Heaton. In response to the COVID-19 Pandemic, James stepped forward as a driving force in the establishment of Music Education Alliance Victoria (MEAV), a significant collaborative thinktank of music education organisations in Victoria.
James is an in-demand clinician, performer and education consultant, forging a reputation as an engaging and effective practitioner, presenter and conductor. James holds a Bachelor of Music with Honours from the Australian National University, an education qualification from Monash University and leadership credentials from National Excellence in Schools Leadership Institute (NESLI) and the Department of Education and Training Victoria.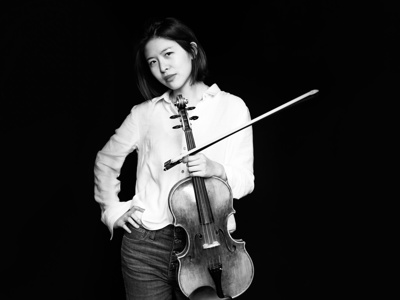 Wenhong Luo
Violist Wenhong Luo is the 3rd prize winner at the 12th Lionel Tertis Viola competition and the 19th Johnnes Brahms competition. After making her debut in China with the China Broadcast Symphony Orchestra at the age of 16, playing the Walton Viola concerto, she moved to London and studied at the Royal Academy of Music. At the age of 22, she moved to the states and began her studies at the New England Conservatory of Music. Her performances has been recorded on Linn Records and Naxos. In 2018, she participated in the prestigious "Chamber Music Connects the World" at Kronberg, where she collaborated with Andries Schiff, Steve Isserlis, and Christian Tetzlaff. Other artists that she has collaborated with are Laurence Lesser, Miriam Fried, Paul Biss, Soovin Kim, Midori Goto, and Maxim Vengrov.
A native of Beijing, China, Wenhong just joined the faculty of Melbourne Conservatorium of Music in 2020, after studying with Kim Kashkashian at the New England Conservatory of Music as a doctoral candidate. She devotes herself to both solo and chamber music playing. With the great passion on delivering the music to different communities, she is an artist of the "Music for Food" organization in Boston, and has been on tour with Midori Goto to Nepal and Japan as part of the "Music Sharing" program.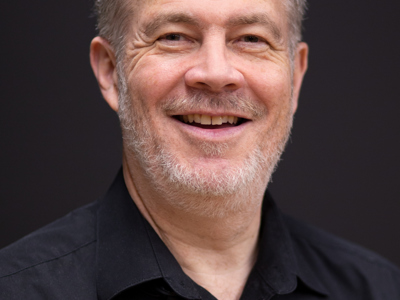 Rob McWilliams
Born and raised in Melbourne, Prof. Rob McWilliams holds a Ph. D. in Music from the University of Minnesota, a Master's degree in Instrumental Conducting from Florida State University, and a Bachelor's degree in Music Education from the University of Melbourne.  Dr. McWilliams served as Professor of Music and Director of Bands and Instrumental Music Education at the University of Wisconsin-Oshkosh (USA) from 1996 to 2014 where he conducted symphonic and jazz ensembles, and taught courses in conducting, music education, and jazz.  From 2011 he also served as Head of the Music Department.
Prof. McWilliams has travelled extensively and has conducted and presented at major music conferences in all states of Australia as well as Japan, Hong Kong, the UK, Singapore, Europe, and China, including conferences of the World Association of Symphonic Bands & Ensembles and the Tutti International Youth Music Festival in Beijing.  In the USA he has presented at the Music Educators National Conference, the Southeastern Music Education Symposium, and at the prestigious Midwest International Band & Orchestra Clinic in Chicago. In addition to ensemble direction, he has extensive professional performing experience on trumpet and keyboard with a number of symphonic, brass, and jazz ensembles.
Prof. McWilliams has been published in peer-reviewed professional publications and is a composer/arranger with Alfred's Music.  In early 2015 he relocated to Brisbane, Australia and is currently working as Yamaha Music Australia's Education Outreach Clinician and freelancing as a musician, educator, conductor, composer/arranger, and adjudicator.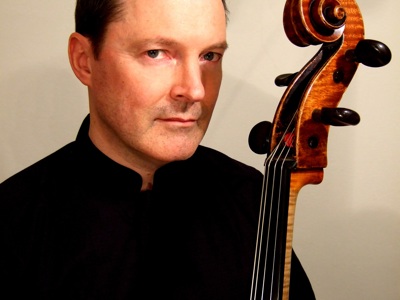 Howard Penny
Howard Penny was born in Canberra and after studies with Nelson Cooke moved to Vienna, studying with Tobias Kühne, André Navarra, Boris Pergamenshikov and William Pleeth. Winning the ABC Young Performers Competition, concerto performances include Sydney Opera House, Vienna Musikverein and Konzerthaus, Berlin Schauspielhaus, Suntory Hall Tokyo and Casals Fesival Prades. A regular principal cello with Vienna Chamber Orchestra, Australian Chamber Orchestra, Camerata Salzburg and Vienna Radio Symphony, he is a long-standing member of the Chamber Orchestra of Europe, working with the world's leading conductors and soloists.
As a chamber musician he has appeared in Wigmore Hall, Salzburg Festival, Beethoven Festival Bonn and KREMERata Lockenhaus, and recorded numerous CDs with repertoire from trio to nonet. A regular guest with Concentus Musicus (Harnoncourt) and from 2000 to 2010 lecturer in historical performance practice at the University Mozarteum Salzburg, he was musical co-director of two Mozart operas for the 2006 Salzburg Festival cycle. He is co-director of the Sanguine Estate Music Festival as well as the Bendigo Chamber Music Festival, an is a regular guest at other major Australian festivals. He has been a member of the Resident Faculty of the Australian National Academy of Music since 2007, where he is now Head of Strings, and has given master classes throughout Europe, Australia and Singapore.