Bring the joy of music into your early years' classroom with practical music activities to help your students express themselves and make sense of the world in their own unique way. In this interactive workshop, we will explore creative music strategies and activities for bringing the joy and energy of music into your early years' classroom. No prior music experience is necessary.
At this workshop you will:
engage in a variety of activities involving listening, chanting, singing, playing and moving
explore social, emotional and other skills developed in a musical setting
discover ways that music can support vocabulary development, focus and listening
scaffold activities from simple to more complex
Who should attend:
These events are designed for all primary teachers. No prior music experience is necessary. Our PD events are designed to be interactive experiences.
While our resources and PD are primarily aimed at Primary school teachers, all are welcome, including:
secondary teachers
early childhood teachers
LOTE and SSP teachers
home-schooling parents
pre-service university education students
others from an educational context with an interest in music education for primary school students
Presenter Information
Jemma Tabet
With a Bachelor of Music and Graduate Diploma of Primary Education, Jemma has worked as a generalist classroom teacher, specialist music teacher and private music tutor for more than a decade, also working extensively with primary school choirs and instrumental ensembles. Jemma runs workshops nationally for teachers in classroom music and is a member of the NSW Orff committee. Having been involved in music and dance since a young age, Jemma has developed a lifelong love and commitment for exploring and sharing the power of music, movement and creative expression. Having travelled extensively, she has a keen love of world music and dance and is a passionate advocate of the creative arts to support and enrich learning and understanding and as a means for connection, expression and inclusivity within our communities. In 2018 Jemma also completed a three-year teacher training in the TaKeTiNa rhythm method with founder Reinhard Flatischler and Master TaKeTiNa teacher Tania Bosak.
Performance Details
Dates & Times
20 October

Online

4:00 PM
Location
Online Event
Participate from anywhere you want
Professional Development
Accreditation & Standards
Each of these events contributes two hours of Professional Development addressing the below standards from the Australian Professional Standards for Teachers. 
3.3.2 Select and use relevant teaching strategies to develop knowledge, skills, problem solving and critical and creative thinking.
3.4.2 Select and/or create and use a range of resources, including ICT, to engage students in their learning.
3.5.2 Use effective verbal and nonverbal communication strategies to support student understanding, participation, engagement and achievement.
Every attendee will receive a certificate acknowledging their participation.
AITSL standards: Copyright Education Services Australia, 2011.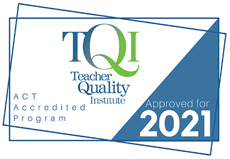 Event notes
Access Information
This event will be held online via Zoom. You will receive a Zoom link prior to the event.