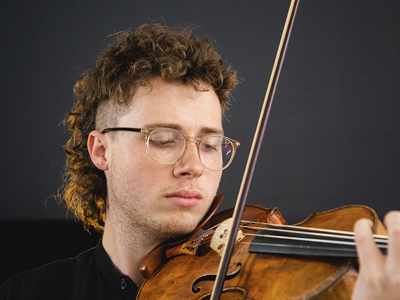 2020
Harry Ward
Violinist Harry Ward has performed as soloist, concertmaster and chamber musician throughout Australia, America, Mexico, Asia and Europe. Solo appearances include with the Xiamen Philharmonic, Hangzhou Philharmonic, Orquesta Sinfónica de Michoacán and Tasmanian Symphony Orchestra. An avid chamber musician, Harry has performed alongside members of the Emerson, Michelangelo, Belcea, Ehnes and Australian string quartets and in concert with the late Joseph Silverstein.
In 2017, Harry was invited to perform at the Rome Chamber Music Festival which included performances with Edgar Meyer, playing Meyer's String Quintet and performances with members of the Venice Baroque Orchestra.
2018-2019
Aura Go
Aura Go enjoys an active and multifaceted musical life, performing as a soloist, chamber musician, lied pianist and conductor. She has performed concertos from Bach to Rautavaara with many of Australia's professional orchestras and been a guest artist at numerous international music festivals including the Melbourne International Arts Festival and Edinburgh Festival.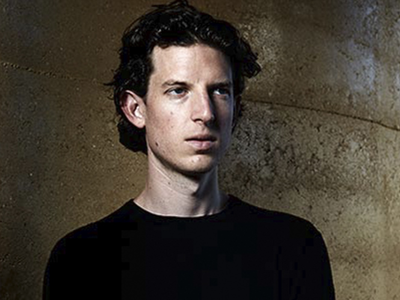 2018-2019
Matthias Schack-Arnott
Matthias Schack-Arnott is a Melbourne based percussive artist working in performance, composition and collaborative contexts.
Described by The Guardian as 'sonically and visually exquisite', Matthias' solo work explores unique approaches to percussive performance, often involving the development of new instrumental set-ups built in collaboration with architects, engineers and technicians.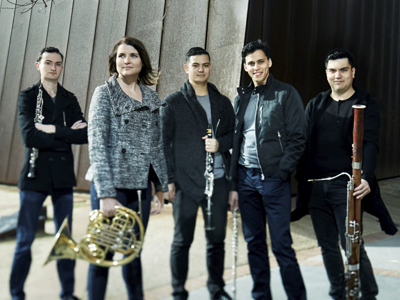 2015-2017
Arcadia Winds
Arcadia Windswere the inaugural Musica Viva FutureMakers 2015-17 artists. Their involvement in the initiative saw the group have a significant national and international performing impact, as well as giving them a strong understanding of their artistic identity and opening them up to wider range of performance and collaboration possibilities, and create and implement a long-term strategic plan and brand.
Through their involvement in FutureMakers, the group worked with 120 mentors, presenters and collaborators, including acclaimed international musicians Lambert Orkis and Ilan Volkov, composers Eyvind Kang and Catherine Milliken and award-winning Australian ensembles Speak Percussion and the Australian String Quartet.