Musica Viva Announces Expansion of Work in Regional Australia
Published: 21 April 2021, by Musica Viva
Musica Viva Australia is thrilled to announce three exciting new partnership projects that will be rolled out across Regional Australia and digitally, made possible by the Restart Investment to Sustain and Expand (RISE) Fund – an Australian Government initiative.
The newly announced funding supports work in Mount Gambier (SA), Warrnambool/Port Fairy (VIC) and Mount Isa (QLD), increasing the number of musicians and artists employed, as well as the regional community level reach of the national organisation. All programs will be developed for live, digital and hybrid delivery for maximum reach and to cater to audiences with diverse access needs.
Hywel Sims, CEO of Musica Viva today stated: "At Musica Viva, we're all about connecting artists with audiences - wherever they are. These new partnerships will deepen our long-held connections in regional Australia, providing much-needed work for musicians. This work continues our mission to ensure access to chamber music for all Australians."
Arts Minister Paul Fletcher added: "The arts should be for all Australians, and this program will ensure that students and community musicians in regional areas are able to learn and work with musicians at the highest level, supported by a national organisation."
The projects include:
1. THE ART OF JAPANESE DRUMMING: TAIKOZ ENSEMBLE 
In Schools performances: July/August 2021; Inclusion specialist workshops in schools with the Find Your Voice Collective, July – October 2021 (Warrnambool); Port Fairy Spring Music Festival (Port Fairy) October 2021 
Internationally acclaimed ensemble Taikoz will take their explosive energy and superb musicianship to Australian schools and community music festivals, including partnering and hosting workshops with community musicians and members of the Find Your Voice Collective - All Abilities Choir. The Find Your Voice – All Abilities Choir is made up of over 150 people including those identifying with a disability.  
Tom Richardson, Creative Director, Find Your Voice All Abilities Choir said  "We embrace the infinite possibilities this collaboration with Musica Viva presents for our region, with opportunities for leading national musicians to perform, teach and develop their own practice within the community. We are especially excited that the program will cater to students of all ages and abilities. Regional musicians are crying out for chances to learn, develop and perform."
The work in schools and with the community will culminate in a free public performance as part of the Port Fairy Spring Music Festival. This includes the premiere of a new work commissioned for the Festival.  
2. MOUNT GAMBIER COMMUNITY RESIDENCY 
A brand new two-strand program in Mount Gambier, featuring a residency with musicians Celia Craig (Oboe) and Caspar Hawksley (Electric guitar), who will work alongside primary  students to explore the topic of chromesthesia, using music as a vehicle to express our individual wellbeing and mental health as a sensory phenomenon. This program will tour to primary schools nationally as part of the Musica Viva in Schools program. 
In addition to her work with students, Celia will also join Tom Marlin (Cello) and Michael Ieraci (Piano) as they work alongside members of the Limestone Coast Community Orchestra, an organisation providing opportunities for musicians of varying abilities in Mount Gambier and the Limestone Coast.  
John Pratt, Limestone Coast Symphony Orchestra   
"The Limestone Coast Symphony Orchestra musicians come together from two states and at times significant distances to perform and connect. Any opportunity to engage with professional musicians feels so good, we know we'll take a huge amount away from this collaboration."
3. TAKING SHAPE  
Topology Ensemble (QLD)  
Mt Isa (QLD) Term 1 2022 (for completion June 2022) 
Queensland-based indie classical quartet, Topology will work closely with students in Mt Isa, as they create compositions online, using a series of resources created by Musica Viva Australia. The outcomes of this will be shared digitally through a new digital platform, allowing students from across Australia to share compositions they have written, as part of an online composition program. 
Topology stated: "We are very grateful and excited to continue working with Musica Viva in Schools on a creative development residency with schools in Mount Isa. We believe that everyone is creative - and we are passionate about creating music with young people. We are thrilled to be involved in this project." 
Musica Viva's RISE programs will be rolled out across Australia from June 2021.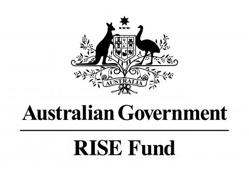 ---
For further information, images or interviews: 
KABUKU PUBLIC RELATIONS 
Belinda Dyer | Belinda@kabukupr.com.au or 0415 686 014 
Amy Chilcott | Amy@kabukupr.com.au or 0414 041 512