Meet Musica Viva: Sean Moloney
Working at Musica Viva is being surrounded by people who are truly passionate about what they do. Making Australia a more musical place has been the outright goal of ours for a long time, and it is through the hard work of the people behind the curtain, people like Sean Moloney, that we are able to achieve that.
In the latest instalment of our Meet Musica Viva series, we shine a light on Sean, a member of the Concerts & Communities team who we consider one of the most important cogs in the wheel that keeps this organisation charging ahead.
Sean has been with Musica Viva for just over four years, and in those years there have been very few areas of the organisation that he has not worked within or around. In Sean's own words, there is no "typical day" at work for him
Get to know about Sean and his fascinating role within Musica Viva Australia, his passions outside of the organisation, and much more.
What is your role at Musica Viva? What does a typical work day entail? 
I'm the manager for Special Projects and Regional Touring (or SPART for short), which looks after the non-MVIS regional touring program in NSW, as well as any events deemed "special projects". These could be concerts in partnership with libraries, or Musica Viva Sessions, as examples. In the past couple of years I have also worked on the Sydney and Melbourne Morning Masters series. 
There really isn't a typical work day for me!  I know that would drive some people mad, but I truly love the diversity of my days. I'm always happy and keen to lend an extra pair of hands where I can be useful. I've worked backstage for our mainstage concerts and festivals, interviewed artists and written articles for the website, built and maintained our digital leave form system, and been on the door for PD sessions, amongst other things. 
When NSW isn't locked down, there is a consistent level of tour planning for the regional program, liaising with our artists and presenters to work out the operational and logistical details of touring the artists from around Australia to regional NSW. Then it depends on what else is going on: it could be concert preparation for our Morning Masters series, artist selection for future years, or perhaps, if it's a really good day, delivering a live event!  
I also manage the Janette Hamilton Studio at Musica Viva House in Sydney, managing the internal and external bookings, and looking after the streaming aspects for certain in-house events. It's a lot of fun and keeps me on my toes. 
But the one consistent element to my work day is working with my fantastic colleagues, of which I include the Musica Viva Australia staff, and the artists and regional presenters who I work with. 
How did you come to work at Musica Viva? Have you always worked in arts organisations? 
I've always worked in roles related to music: private teaching, lecturing and operations/stage management roles. While I was doing my Masters of Music, I volunteered and then worked for a wonderful orchestra in Sydney. At their suggestion I applied for the AYO 2017 National Music Camp Orchestral Management course, which was a fantastic two weeks, working with both our tutor and the other participants, many of whom I still work closely with across the country. Following that program, I was incredibly fortunate to be selected for the Regina Ridge Fellowship at Musica Viva to work on the 2017 Musica Viva Festival. Just after that fellowship finished, the role of Artist Development Coordinator became available, and four years later here I am!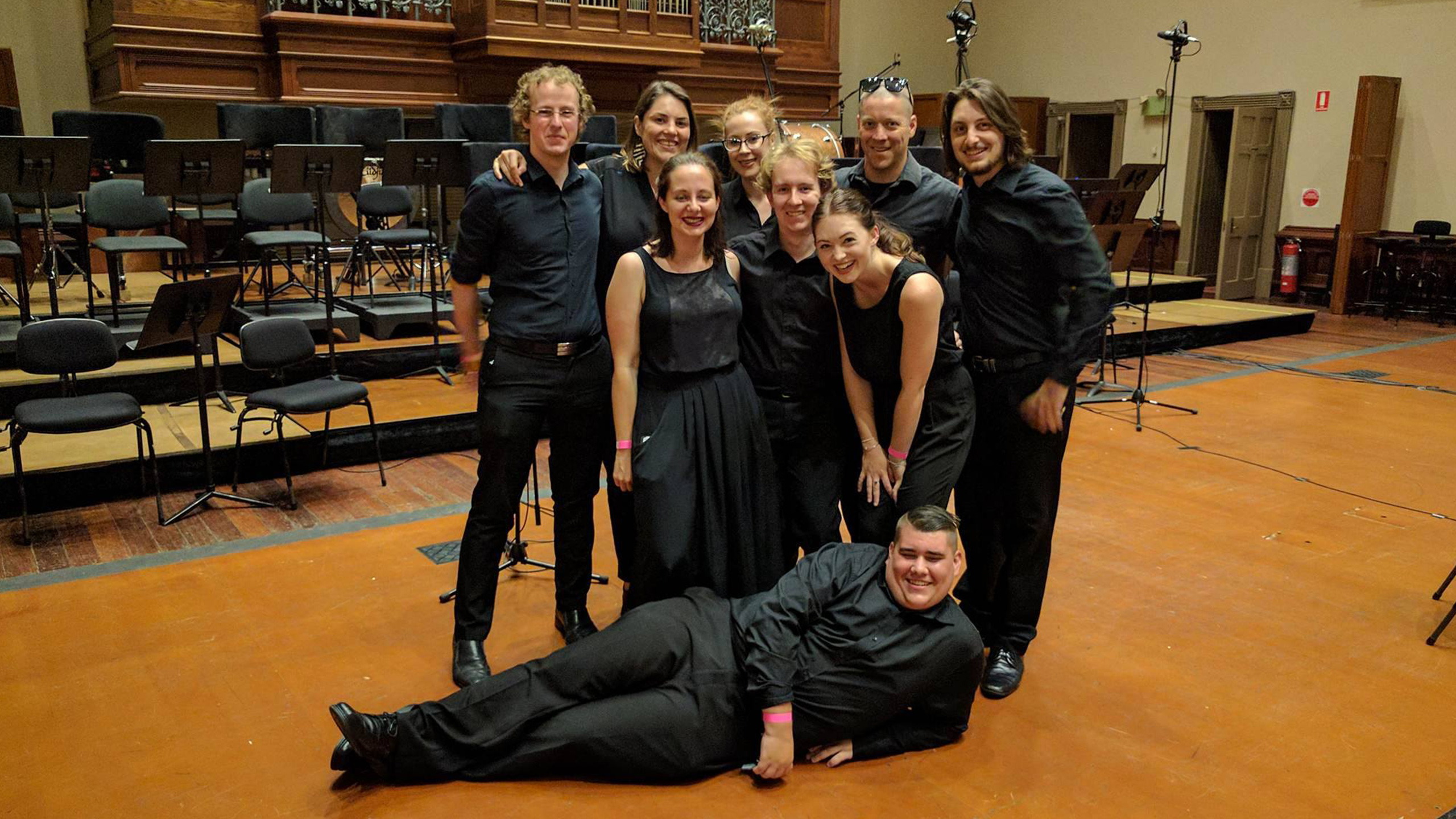 Can you tell us about the past two years for you, professionally? How did COVID-19 impact your role and what did you do? 
My first draft of this answer began with "The end of 2019 was great!" thinking pre-COVID-19, but that wasn't really true. Around this time two years ago we were at the beginning of what would later be called the Black Summer. There were fires across Australia, and I remember flying into Coffs Harbour with Trio Marvin, descending through the thick layer of smoke from the clear sky above to the darkness below. We had discussed whether that concert would go ahead or whether it would be a force majeure cancellation (cancellation due to an act of God, or pandemic), which was my first time really considering that clause. Ha, I didn't know how often we would be using it in 2020! With the number of people who had been killed, and the sheer scale of bush destroyed, wildlife lost, it was a tough end to 2019. 
But your question was about COVID-19 and the devastating impact that has had on the arts community. Like with everyone, it's been a roller-coaster. I work closely with our artists and regional presenters so have seen and am still seeing the impact of COVID-19 emotionally, financially, and any other -ally you can think of.  
We were able to present a few concerts in the SPART program at the beginning of 2020, both regionally and in Sydney, but then it just stopped. For everyone who worked on the delivery of live music, we couldn't do what we did, and it was a real shock. In the regional program we did some digital conversion, notably around a residency at the Orange Regional Conservatorium with Aura Go and Tomoe Kawabata, but largely it was rolling cancellations until we started again in September with the Enigma Quartet performing at Tyalgum Music Festival.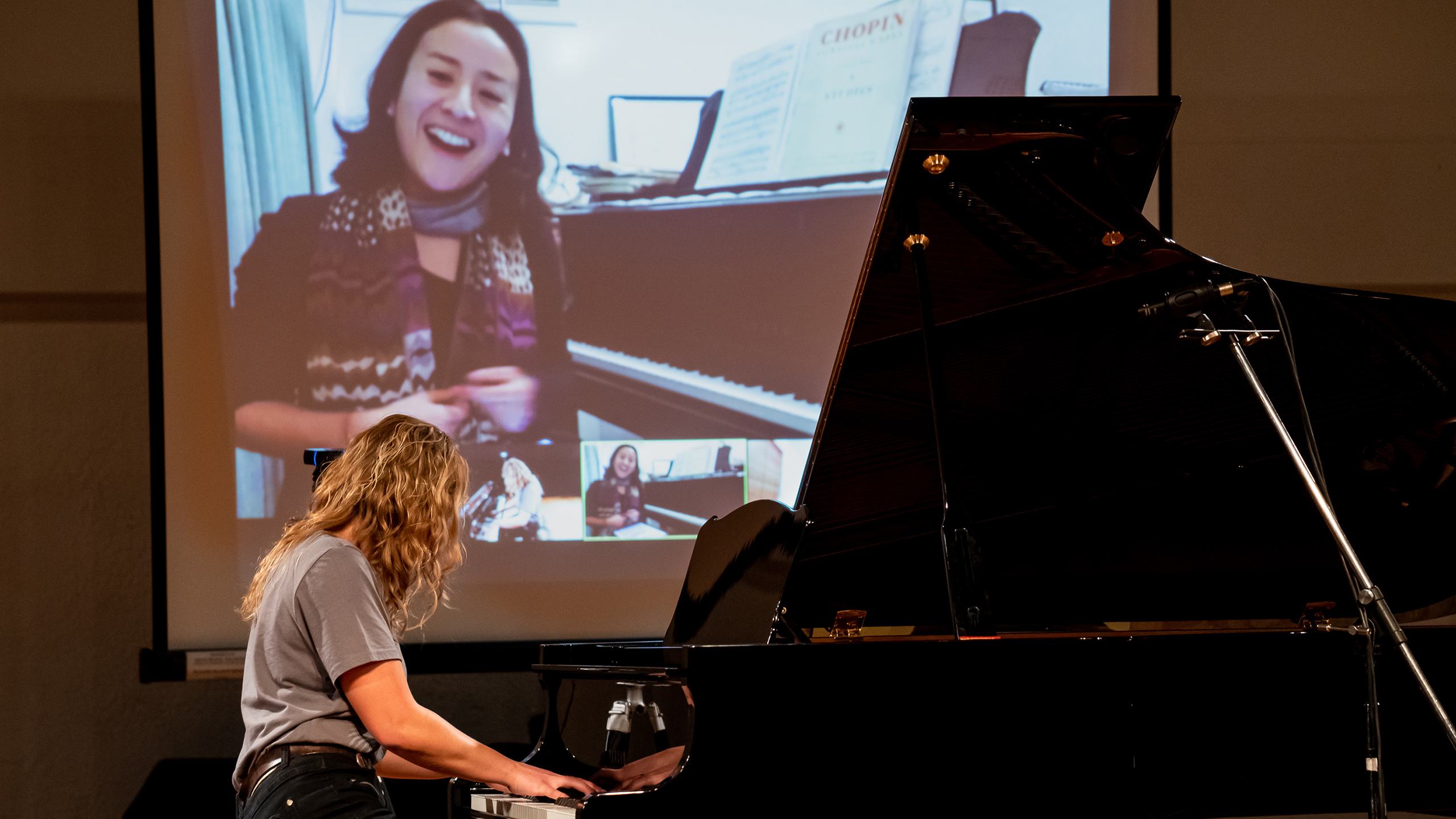 For that gap in between, I was "borrowed" by the education team to work on the conversion of the Musica Viva In Schools (MVIS) live concerts into the program now known as MVIS Online. With my fellow members of the "tech team" Sonia and Erica, we researched and tested a number of delivery models and platforms. When we had settled on the platform, Zoom, it was a continued group effort to make sure both the content and delivery was optimised as much as possible to provide the best experiences to students across Australia. This process was constant – Zoom was continually changing, and we kept on looking ways to be better. Once we had the shows up and running, I was doing soundchecks on about a quarter of all our shows, as well as working on all the shows delivered on Vimeo. I'm proud of many things I've been a part of at Musica Viva but being part of that conversion and working so closely with that team will be high on that list for a very long time.  
It was also fantastic when we were able to open the Janette Hamilton Studio up from August last year. Within the COVID guidelines imposed by the NSW Government, as well as our own strict in-house policies, we were able to make the Janette Hamilton Studio available when there weren't many other spaces open. Suddenly we had students coming in to rehearse on our piano, to record audition tapes for which it was too noisy to do at home, and ANAM were using the space as a satellite venue for their NSW students who weren't able to travel to Melbourne. It became a very busy (but safe) studio for a whole range of people. 
2021 then got off to a great start, relatively speaking of course! We were able to present two amazing Sessions concerts in Sydney; toured artists regionally from Coffs Harbour to Yass, presented both Sydney and Melbourne Morning Masters performances, and were this close to touring Compassion by Lior and Nigel Westlake regionally. But as I'm writing this in the tenth week of Sydney's lockdown, we're in a state of rolling cancellations again. While the words are the same as last year, "I'm really sorry, the performance can't go ahead", the toll it's taking on the artists and the presenters seems far higher this time around. 
What has helped me during this time is working for an organisation that cares so deeply and truly for its people, both the Musica Viva Australia staff and our artists. In a time where nothing in the arts industry was certain and the survival of arts organisations in this country was by no means guaranteed, Musica Viva Australia took a considered and compassionate approach at all levels of the organisation. I can speak to that as a staff member, but I was also one of the staff who was communicating the support of the Artist Support Fund to our artists. At a time when the primary source of income was abruptly stopped for our artists, many of whom are freelance, through the generous support of our audience and donors, we were able to offer them a cancellation fee, no strings attached. I don't have permission to share responses from artists, but to receive their thanks for this support, and seeing the amount of genuine care from Musica Viva Australia, was touching. And yes, the offer was there to both staff and artists to send toilet paper if stocks were low! 
It has certainly been a tough two years. If you look though, there are always silver linings. I feel more closely connected to my colleagues across the country, and it has shown just how much we need to appreciate the value of art in our lives. We're not out of the woods yet, but we'll get there. 
Can you tell us about yourself outside of Musica Viva. Do you play any instruments yourself or create any art, and what do you like to do with your spare time? 
I'm a flautist and did my Bachelor and Master of Music in performance on flute and piccolo before changing direction into arts administration. I don't play as much as I used to but, COVID permitting, still perform gigs with my sister (who happens to be a harpist, so that's a nice combination!) as well as playing with my local community orchestra.  
During COVID I've gotten back into reading again, which was largely kicked off by a fantastic First Nations book club run by a former colleague who had terrific recommendations. I walk quite a bit around my local area, looking out over Port Hacking and across to the Royal National Park. I'm also trying to regrow my green thumb, both with my indoor plants and out in the garden. It's been a bit hit and miss with my indoor plants over winter, so I'm hoping coming into Spring they will perk up!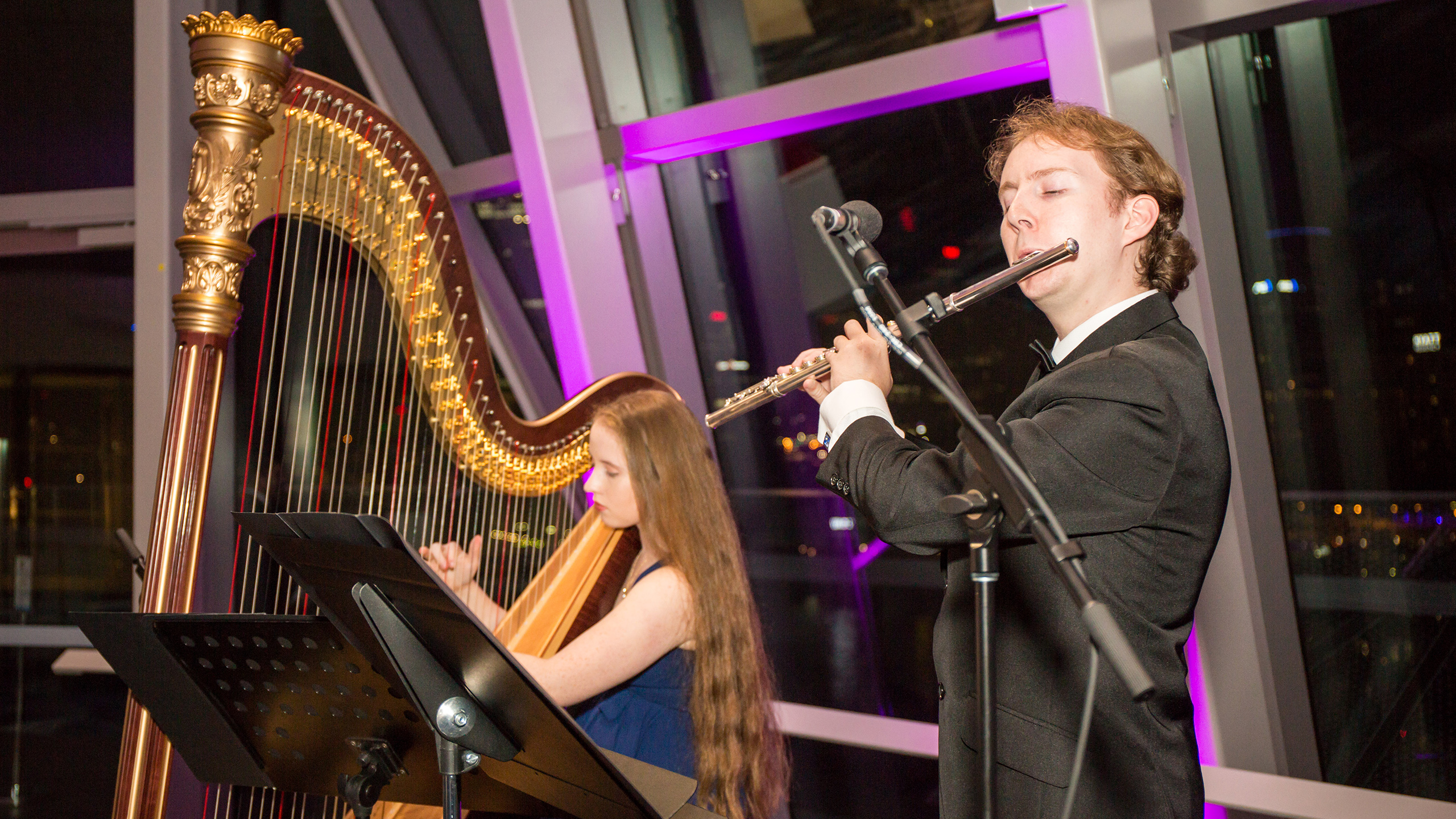 You have quite a love for animals! How many pets do you have and can you tell us about some of the animals you have? 
How did you know? As a household, the number is quite high, slightly above fifty, not including the four fish tanks or stick insects. There are your usual two dogs, four cats, a couple of turtles and some native Australian mice of course, but also some more "out there" ones like ten chickens, a python (away from the mice and chickens), a dozen finches and a pair of axolotls. We also have a small army of frogs outside which aren't pets, but we try and provide a nice environment for them nonetheless.  
When we were working in the office, I was known for bringing in cartons of blue, white and brown eggs when we had more than we could get through (eight to ten eggs a day can quickly add up!). Since we've been working from home however, my large, ginger fluffball of a cat, Paddy, has probably become better known as he spends his hours either on the bed behind me (visible on meetings) or on the windowsill behind my laptop screen. Despite being over twelve months into working from home, Paddy still hasn't quite learned his Zoom-etiquette, and will very leisurely move between those places, over my laptop, with complete disregard for the meeting in progress!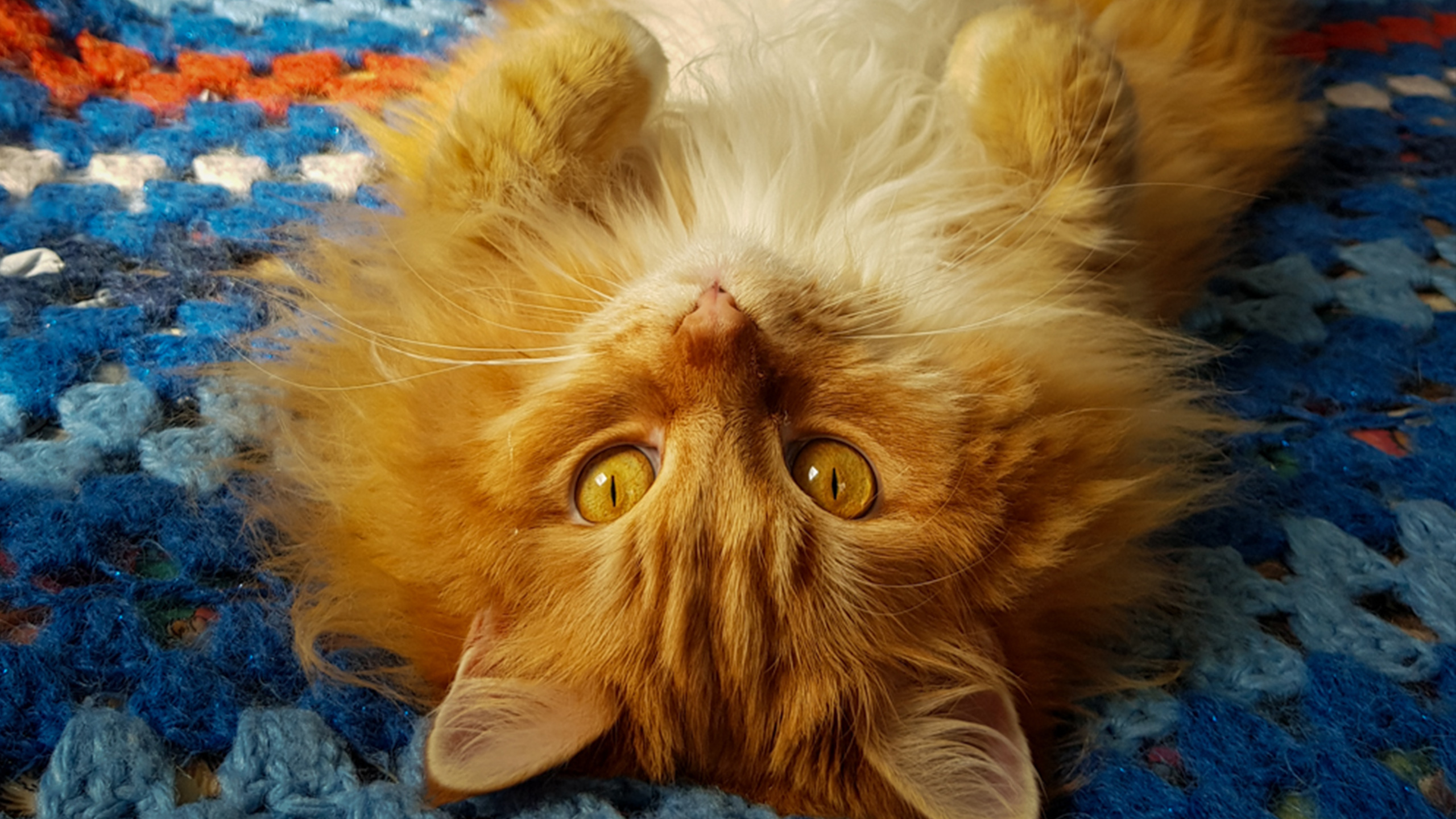 What excites you about the future of the Arts in Australia? 
It has to be the current and next generation of artists and arts administrators. We have so many amazingly talented artists in Australia, at all stages of their career. I am honoured daily to be able to work with the level of artists that Musica Viva Australia engages, and the next generation of artists that are coming through are just as exciting. I've previously worked on the Artist Development (now Emerging Artists) program at Musica Viva Australia, with the FutureMakers and masterclasses programs, so got to witness these talented young artists firsthand.  
And then of course there is Strike A Chord! I was incredibly lucky to actually be working on the Sydney portion of Strike A Chord at City Recital Hall in August last year. Watching the Cousin Quartet perform for the first time, I sat there thinking "I'll be watching this quartet on this stage again in years to come". I was lost for words at their performance. Watching them perform the first movement of the Mendelssohn, how could you not be excited? 
But that's only one half of the equation. Every day I work with people across the state and across the country who are incredibly passionate about what they do. Their dedication to their audiences, their communities and their students is overwhelming at times. I can't speak highly enough of my colleagues within Musica Viva Australia either; every day I see them go above and beyond the call of duty to give our audiences of all ages truly unforgettable experiences.  
So the pairing of inspiring artists and the dedicated people who will make it happen, that's what excites me for the future. 
---
Read our last feature in the Meet Musica Viva series with Anna Griffiths from our Education team right here.