Entries are open for Strike A Chord and the Novice Section!
Eligibility - Both sections
• 3 to 8 performers per group
• One player per part, no conductor or adult accompanist
• Any combination of instruments and/or voice
• All performers must be enrolled in a full-time Australian school program (or home-school equivalent)
• Primary school students are permitted to perform in a group if at least 50% of the group are in secondary school
• Students do not need to be from the same school
• Students may compete in no more than two groups nationwide
Strike A Chord
• Total performance time for each group must not be less than 4 minutes or more than 12 minutes
• Groups must pay the entry fee of $10 per ensemble member (min $30 max $80)
Strike A Chord Rules & Regulations
Novice Section
• Open to groups in which all members are playing at a maximum of AMEB Grade 4 level (or equivalent)
• Total performance time for each group must not be less than 1 minute or more than 5 minutes
• Ensemble members cannot enter the main Strike A Chord Championship
• Entries are free for the Novice Section
Novice Section Rules & Regulations

Strike A Chord welcomes Aboriginal and Torres Strait Islander students, students with a disability, and students from diverse cultural backgrounds to take part in the competition. Please let us know if you have specific access requirements so we can accommodate your needs by emailing championship@musicaviva.com.au.
Things to know before filling out your application form
We've created this handy checklist of things you'll need in order to complete your online application.
Unfortunately you can't save your application and come back to it later, so this checklist will help you to prepare!
You'll need a teacher, parent or guardian over 18 years old to submit the application on the group's behalf
Provide names, instruments and schools of each person in your group
Provide information about the piece you're playing including the title, composer and duration. Please include movement/s where appropriate.
Include a URL link to your performance footage and pdf files (more info below)
Pay the entry fee of $10 per student 
How to send us your files
We ask that applicants upload all of their videos and accompanying files to either a file sharing solution of your choice and provide us with the URL link. 
You will need to upload the following files and share copy the URL to put in your application:
Your performance video (max 15 minutes) in a .mp4 or .mov video format (videos files from your iPhone are in .mov)
Your introduction video (max 2 minutes)  in a .mp4 or .mov video format
A scanned copy of your sheet music
It is your responsibility to ensure that all of the files are uploaded onto a file sharing platform and that the files are viewable for the judges and are not restricted or on private permissions for your entry to be eligible. 
We recommend the following easy to use file sharing websites: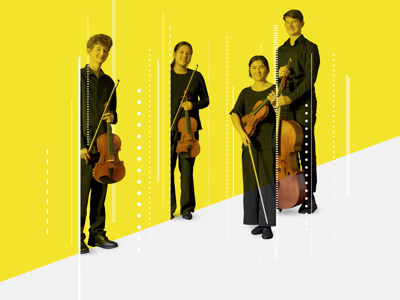 Enter Online
Submit your online entry
An online application form must be completed by someone over the age of 18 on behalf of the group. The entry form must be fully completed by 11.59pm AEST Thursday 2 June 2022.  
Enter Strike A Chord