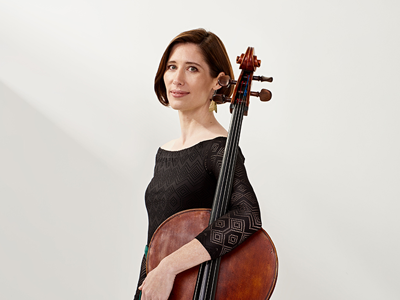 Josephine Vains
Josephine is a versatile and engaging performer, heard regularly in concert around Australia and overseas as a cellist and chamber musician. She has worked with myriad artists on diverse projects including piano trio/quartet/quintet, string quartet, opera, baroque ensembles, contemporary and electronic music, and Argentine tango music. She is a passionate educator, currently training the next generation of musicians at Victorian College of the Arts Secondary School and the Melbourne Conservatorium of Music at the University of Melbourne. She is a regular tutor for Melbourne and Australian Youth Orchestra, Mt. Buller Chamber Music, Clunes Music and internationally for Pettman Junior Academy (NZ) and iartschool (China).
Josephine is a founding member of Firebird Trio, currently presenting innovative and engaging programs around Australia. Equally at home on modern and period instruments, Josephine performs and records regularly with other ensembles including Melbourne Chamber Orchestra, Kammermusik, Accademia Arcadia, Ludovico's Band, Australian Romantic and Classical Orchestra, Elysium Ensemble and Melbourne Baroque Orchestra.  
In Australia, she has performed for Melbourne Digital Concert Hall, Melbourne Recital Centre, Musica Viva, the Sydney and Melbourne Arts Festivals, Noosa Long Weekend, Castlemaine and Port Fairy Festivals, Woodend Winter Arts and Organs of the Ballarat Goldfields Festivals. International performances include the Musicfest Vancouver, the Hannover Brahms and Schumann Festivals, White Nights Festival in St. Petersburg and more recently, at the Longyou Caves Festival (China) and Akaroa Chamber Music Festival (NZ).
Josephine features on a number of albums including; Royal Children's Hospital HUSH, ABC Classics, Resonus Classics, Tall Poppies, and has been reviewed in GRAMOPHON Magazine. In 2020 she was the winner of the Moreland Award for Arts and Culture for her contribution to the community during Covid-19 lockdowns with a series of Letterbox Concerts. She is a Laureate of MICMC 1999 with Trio 303, and was the winner of the inaugural National Chamber Music Competition. She performs on a Thomas Kennedy Cello, 1850 (London) and a Thomas Dodd Cello, 1800 (London).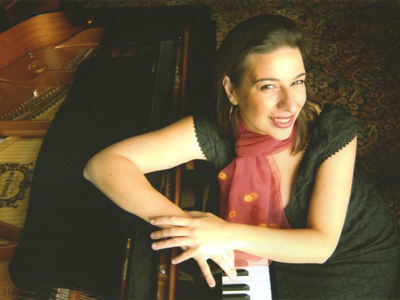 Caroline Almonte
One of Australia's leading soloists, chamber musicians and educators, Caroline Almonte has a wide ranging career as a pianist, producer, presenter and recording artist.
Her awards include the 2019 Australian Women in Music - Excellence in Classical Music Award as well as the ABC Young Performer's Awards - keyboard and Premio 'Trio di Trieste', Italy.
She has performed throughout Australia and in Canada, China, Italy, Japan, New Zealand, South America, U.K and the United States, including appearances at the Edinburgh Festival, Shanghai International Piano Festival and Teatro Colosseo Series in Buenos Aires.
Her many musical collaborations include the Australia Ensemble, the Australian String Quartet, Sarah Chang, Duo Sol, Escher Quartet, Flinders Quartet, Daniel Hope, Yvonne Kenny, Christopher Moore, Dimity Shepard, Sutherland Trio and Pieter Wispelwey.
Alongside her stage performances, Caroline was a producer for ABC Classic FM and a jury member for several competitions.
Caroline studied with Stephen McIntyre at the Victorian College of the Arts and Oxana Yablonskaya at the Juilliard School, New York.
Caroline currently teaches piano at the University of Melbourne.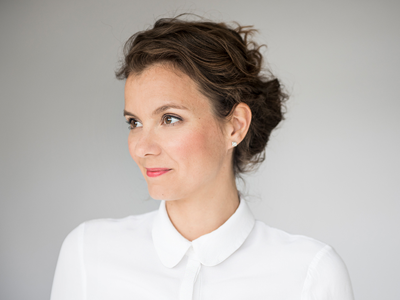 Amandine Savary
First Prize winner of the Osaka Chamber Music Competition, Frankfurt Commerzbank Piano Trio Competition, Second Prize winner of the YCA in NY and Third Prize, Audience Prize and Special Prize of the Vienna Chamber Music Competition, Amandine Savary has performed in Europe as well as Japan, USA and Australia, establishing a substantial reputation as an accomplished and versatile pianist and chamber musician. Amandine is a Laureate of Fondation d'Entreprise Banque Populaire, Tillett Trust, Kirckman Concert Society, Philip and Dorothy Green Award and Park Lane Group, Martin Musical Scholarship Fund, Hattori Foundation and the Worshipful Company of Musicians.
Amandine's passion for chamber music is reflected in numerous recordings and awards for these recordings include the prestigious Diapason d'or, Gramophone magazine's Editor's Choice, Telerama FFFF, amongst many others. She is piano and chamber music teacher at the Royal Academy of Music in London and became Associate of the Royal Academy of Music.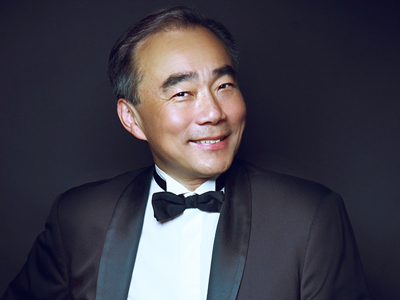 Cho-Liang Lin
Cho-Liang Lin was born in Taiwan. A neighbor's violin studies convinced this 5-year old boy to do the same. At the age twelve, he moved to Sydney to further his studies with Robert Pikler, a student of Jenő Hubay. After playing for Itzhak Perlman in a master class, the 13-year old boy decided that he must study with Mr. Perlman's teacher, Dorothy DeLay. At the age fifteen, Lin traveled alone to New York and auditioned for the Juilliard School and spent the next six years working with Ms DeLay.
A concert career was launched in 1980 with Lin's debut playing the Mendelssohn Concerto with the New York Philharmonic and Zubin Mehta . He has since performed as soloist with virtually every major orchestra in the world. His busy schedule on stage around the world continues to this day. However, his wide ranging interests have led him to diverse endeavors. At the age of 31, his alma mater, Juilliard School, invited Lin to become faculty. In 2006, he was appointed professor at Rice University. He has been music director of La Jolla SummerFest and the Hong Kong International Chamber Music Festival. Ever so keen about education, he was music director of the Taiwan National Symphony music camp and youth orchestra for four years.
In his various professional capacities, Cho-Liang Lin has championed composers of our time. His efforts to commission new works have led a diverse field of composers to write for him. The list includes John Harbison, Christopher Rouse, Tan Dun, John Williams, Steven Stucky, Esa-Pekka Salonen, Bright Sheng, Paul Schoenfield, Lalo Schifrin, Joan Tower and many more. Recently, he was soloist with the New York Philharmonic, Detroit Symphony, Munich Philharmonic, Toronto Symphony, Cincinnati Symphony, Nashville Symphony and Royal Philharmonic.
Lin performs on the 1715 Stradivari named "Titian" or a 2000 Samuel Zygmuntowicz. His many concerto, recital and chamber music recordings on Sony Classical, Decca, BIS, Delos and Ondine can be heard on Spotify or Naxos.com. His albums have won Gramophone Record Of The Year, Grammy nominations and Penguin Guide Rosettes.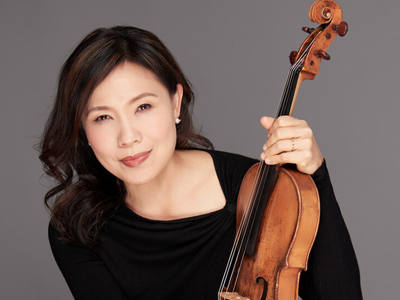 Hsin-Yun Huang
Violist Hsin-Yun Huang has forged a career by performing on international concert stages, commissioning and recording new works, and nurturing young musicians. Highlights of her 2017–2018 season included performances as soloist under the batons of David Robertson, Osmo Vanska, Xian Zhang, and Max Valdes in Beijing, Taipei, and Bogota. She is also the first solo violist to be presented in the National Performance Center of the Arts in Beijing and was featured as a faculty member with Yo-Yo Ma and his new initiative in Guangzhou. She has commissioned compositions from Steven Mackey, Shih-Hui Chen, and Poul Ruders. Her 2012 recording for Bridge Records, titled Viola Viola, won accolades from Gramophone and BBC Music Magazine. Her next recording will be the complete unaccompanied sonatas and partitas of J. S. Bach, in partnership her husband, violist Misha Amory.
Ms. Huang regularly appears at festivals, including Marlboro, Spoleto, Ravinia, Santa Fe, and Music@Menlo, among many others. Huang first came to international attention as the gold medalist in the 1988 Lionel Tertis International Viola Competition. In 1993, she was the top-prize winner in the ARD International Competition in Munich and was awarded the highly prestigious Bunkamura Orchard Hall Award. A native of Taiwan, she received degrees from the Yehudi Menuhin School, the Curtis Institute of Music, and The Juilliard School. She now serves on the faculties of Juilliard and Curtis and lives in New York City.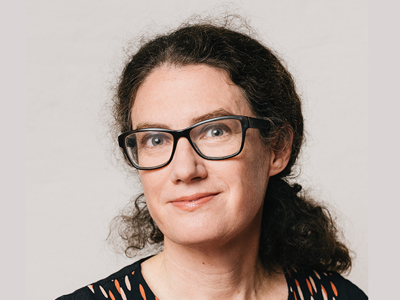 Kirsten Dawes
Kirsten Dawes heads up the Artistic Planning Department at Berlin's new Pierre Boulez Saal, where she programs approximately 150 concerts per year. She takes particular pleasure in ignoring musical genre definitions and helping musicians and audiences to build a relationship of mutual trust and curiosity. Kirsten studied Music and German Language and Literature at the University of Cape Town and History at Uppsala University before moving to Berlin in the early 2000's. Here she freelanced as, among other things, a dramaturge for Catherine Milliken at ZUKUNFZ@BPHIL (the education department of the Berliner Philharmoniker) before moving to Frankfurt to manage projects and develop new formats together with the musicians of the Junge Deutsche Philharmonie, and then to Bremen where she spent seven years in the Artistic Planning and Touring Department at The Deutsche Kammerphilharmonie Bremen. This was followed by a year as Head of Programming at the Festspiele Mecklenburg-Vorpommern before she joined the team at the Pierre Boulez Saal in July 2016, about eight months before the hall opened.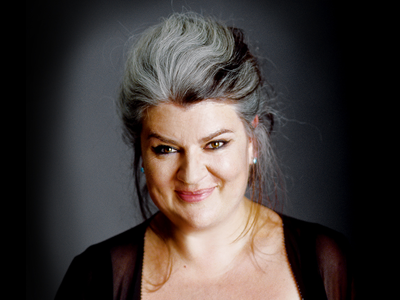 Louise Hopkins
Louise Hopkins enjoys a varied career as a chamber musician, soloist and cello professor. She has performed in venues internationally collaborating with artists such as Thomas Adès, Aleksandar Madzar, András Keller, Ferenc Rados, Dénes Várjon, Alexander Melnikov, Tamara Stefanovich, François Leleux, Emmanuel Pahud and the Takács Quartet. The Times commented on her performance of Lutosławski's Cello Concerto with the composer conducting at the Barbican Hall that 'players with such personality, agility and power are rare'.
Louise has frequently participated at major festivals including Aldeburgh, Cheltenham,Bath, Amsterdam Cello Biennale, Belgrade cello Festival,  Dijon, Trondheim , and the Australian Chamber Music Festival. She has also been a regular participant at the Prussia Cove Open Chamber Music for over 20 years and has been broadcast on the BBC, RTE, WFMT, Swiss Romande, ABC, New Zealand Radio and Radio France.
Louise is invited to give masterclasses internationally and has held teaching positions at the Yehudi Menuhin School and Bern Hochschule. She is currently the Head of Strings and a cello professor at the Guildhall School of Music and Drama.
As a jury member Louise has participated on the juries of the Banff and Trondheim string quartet competitions, the Lutoslawski and Amsterdam Biennale cello competitions and will be going to the Melbourne International Chamber Music Competition in 2022.
Lukas Hagen
The Hagen Quartet is legendary - and still active 40 years after its foundation. It has been a first prize winner at international competitions and for 20 years has recorded some 45 CDs exclusively for Deutsche Grammophon. The latest recordings are now available on myrios classics. The quartet has been awarded the Echo Klassik Prize twice. Of the original four siblings, three are still with the quartet today, including Lukas Hagen as first violinist of the world-famous string quartet. He was born in Salzburg, studied at the Mozarteum Salzburg and received private lessons from Gidon Kremer. Since 1999 he himself has been professor of violin and chamber music at the Mozarteum University. He was Vice-Rector for artistic events there and is now Director of the Chamber Music Institute. Lukas Hagen receives invitations to serve as a juror at international competitions and is chairman of the jury of the International Mozart Competition for String Quartet. He also gives master classes worldwide. He played for seven years as concertmaster in the Chamber Orchestra of Europe and was a member of the Lucerne Festival Orchestra. In 2004 Lukas Hagen founded and directed the Chamber Music Festival Hagen Open at Burg Feistritz, south of Vienna, for ten years.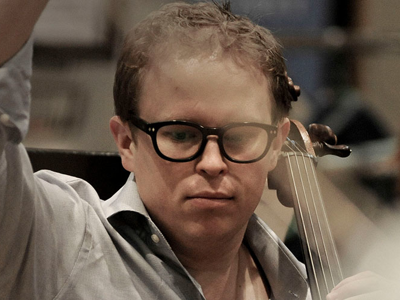 Timo-Veikko Valve
Timo-Veikko 'Tipi' Valve grew up in Helsinki, surrounded by a family who were "musical, but not musicians", and who wanted music lessons to be a part of their children's lives. Tipi was encouraged to pick up the cello because one of the teachers at the local music school, upon seeing him as a toddler, declared that he "looks like a cellist." Tipi is still not sure what this actually means.
Valve is recognised as one of the most versatile musicians of his generation performing as a soloist, chamber musician and orchestral leader on both modern and period instruments. In 2006, Valve was appointed Principal Cello of the Australian Chamber Orchestra. Tipi plays a Brothers Amati cello from 1616, kindly on loan from the ACO Instrument Fund. Timo-Veikko Valve appears courtesy of the Australian Chamber Orchestra.