Paul Kildea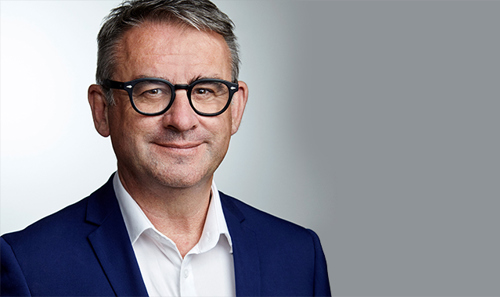 Paul Kildea has served as Artistic Director of Musica Viva Australia since 2019. A Writer and musician, Paul holds a doctorate from Oxford University, as well as honours and masters degrees in piano performance and musicology from The University of Melbourne, where he is now an Honorary Principal Fellow. A former Young Artist at Opera Australia, Kildea has conducted operas and orchestras throughout Europe and Australia, specialising in the music of Benjamin Britten. Between 1999 and 2003 he was Head of Music at the Aldeburgh Festival, which Britten co-founded in 1948.
Kildea's books include Selling Britten and Britten on Music. In January 2013 Penguin published Benjamin Britten: A Life in the Twentieth Century to enormous critical acclaim; it is now widely recognised as the pre-eminent book on its subject, the Financial Times calling it 'unquestionably the music book of the year.' In 2018 Penguin published Chopin's Piano: A Journey through Romanticism, about which Wall Street Journal wrote: 'An exceptionally fine book: erudite, digressive, urbane and deeply moving . . . outstanding.' Before joining Musica Viva, Paul was formerly Artistic Director of Wigmore Hall, London, and of the Four Winds Festival in Barragga Bay, New South Wales.
The role of an Artistic Director
Watch and listen to Paul Kildea discussing the ins-and-outs of being Artistic Director for Musica Viva.
Chamber of Musical Curiosities
Hosted by Artistic Director Paul Kildea, the Chamber of Musical Curiosities is a chamber music podcast exploring the world in and around Musica Viva Australia. When brainstorming names for this new audio venture, the image that came most vividly to Kildea's mind was that of a Wunderkammer. Also known as 'cabinets of curiosities', these rooms emerged in the sixteenth and seventeenth centuries, filled with exotic objects: antlers, claws, stuffed birds, artworks plundered from many different lands, a skeleton playing the violin. It is also a pretty neat way of describing a chamber music concert – a chamber of marvels.
Explore the season and listen to the latest episode here.