Musica Viva Patron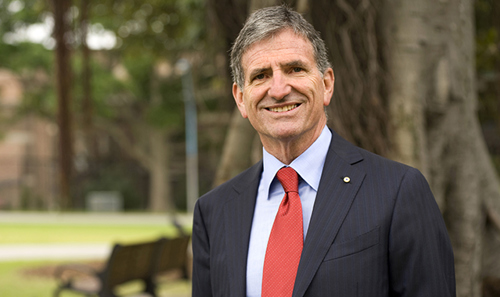 The highest non-governing position within Musica Viva Australia, the role of Patron acknowledges significant and sustained commitment to the organisation. Our Patron offers behind-the-scenes counsel, and publicly promote the objectives, achievements, and aspirations of Musica Viva.
In July 2011 Tony Berg AM was appointed Patron of Musica Viva Australia.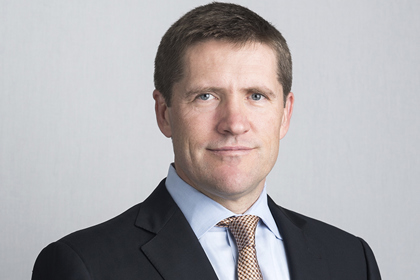 Charles Graham (NSW)
Chairman
B.Eng. (Hons)(SYD), B.Com (SYD), M.Tech (Deakin), MBA (Harvard). Investment Banker at Gresham Partners. Prior to joining Gresham, Charlie was a Managing Director at Goldman Sachs in New York.  
Director of Gresham Partners Holdings Limited. Previously, President of The Harvard Club of Australia, Director of HCA Philanthropy Pty Limited, Director of National Parks and Wildlife Foundation, Director of Barminco Holdings Limited and Chair of YPO Sydney Chapter. Director since 14 October 2012.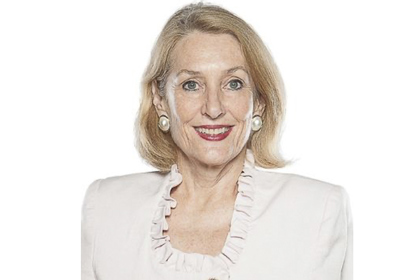 Lynda O'Grady (NSW)
Member
Ms Lynda O'Grady holds a number of Non-Executive Directorships and Advisory Board roles. She is a non-executive director of two listed companies, Domino's Pizza Enterprises Ltd (DMP) and Wagner Holdings Ltd (WGN). She is member of the Advisory Board of Jamieson Coote Bond. Lynda served for two terms as the inaugural Chairman of the Aged Care Financing Authority. ACFA is a statutory committee established to provide independent advice to government on funding and financing issues in aged care.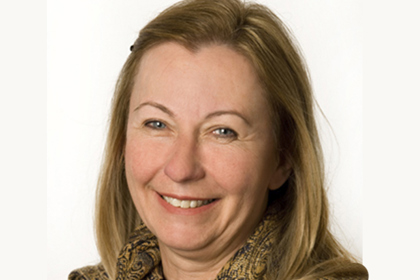 Katherine Grinberg (NSW)
Member
BCom. LLB. Lawyer. Prior to establishing her legal practice, Katherine was the in-house counsel for the Stockland Trust Group. Board member, Rose Bay War Memorial Reserve Trust. Honorary solicitor to a number of non-profit organisations including Pinchgut Opera and Liszt Society. Director since 1 January 2015.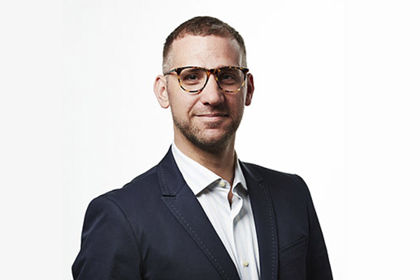 Darren Taylor (VIC)
Member
BBus BA (Swinburne). Darren Taylor is Managing Director and Head of Strategy for Melbourne-based brand agency Taylor & Grace. Formerly of ArtWords, where he worked with the University of Melbourne, ARC Special Research Centres and important not-for-profit organisations such as Centacare, Kildonan and Mental Illness Fellowship Victoria before starting his own agency.
An accomplished pianist and pipe organist who served on the board of Chamber Music Australia, having previously been a Musica Viva Victorian Committee member. Darren is a pro-bono adviser to the Indigenous Art Code and Koala Kids, and a mentor to young marketing professionals. His other interests include the visual arts, theatre, fashion, the Melbourne restaurant scene and stimulating conversation. Director since 21 May 2016.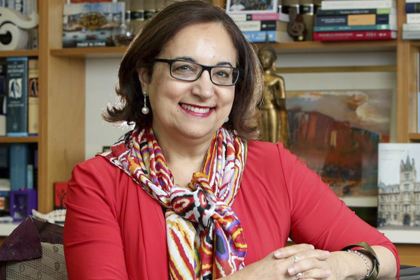 Justice Anthe Philippides (QLD)
Member
The Hon Anthe Philippides SC BA.LLB. (UQ) LLM (Cantab) D. Univ (QUT), DUniv(UQ) served for over 20 years as a Judge of the Supreme Court of Queensland, retiring in April 2021. She was the first woman of non-Anglo-Celtic immigrant parents to be appointed to a Supreme Court (2000) and to a Court of Appeal (2015) in Australia. Prior to her appointment to the bench, she had a distinguished career as a barrister, obtaining silk and specialising in commercial and maritime law. She served on Federal and State maritime bodies, including the Australian Maritime College and the Port of Brisbane. She is the Queensland Patron of the Hellenic Australian Lawyers Association, an Honorary Professor of the TC Beirne School of Law of the University of Queensland, a fellow of the Australian Academy of Law and an Honorary Life Member of the Women Lawyers' Association of Queensland.
She has had a long engagement with the arts, serving on the Queensland College of Art Advisory Council for over a decade and the council of the Australian National Maritime Museum, of which she is an Honorary Life Member. She is Patron of TLF Creative and Lawchestra Q, which promotes mental well-being amongst young law students and lawyers. She founded the Music and Arts Circle, which provides access to the arts and promotes audience diversity. Initially partnering with Musica Viva Australia, it has collaborated with a wide range of organisations across the arts since 2017.  She has commissioned musical works, including a major orchestral work by the acclaimed musician and composer William Barton, for the Queensland Symphony Orchestra which premiered in May 2021, 'Apii Thatini Mu Murtu' ('To sing and carry a coolamon on country together'). She recently co-founded the ANU School of Music Associate Professorship in Indigenous Performance, presently held by William Barton. She is the Chair of the Flying Arts Alliance.
She served as Honorary Vice Consul in Brisbane for the Republic of Cyprus from 1988 to 2000. Director since 23 January 2020.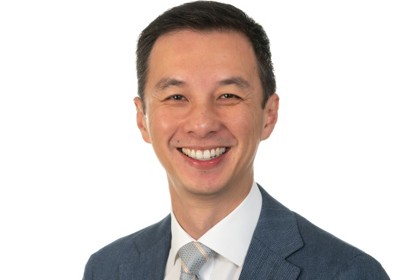 Dr Bennie Ng (WA)
Member
Dr Bennie Ng is the Chief Executive Officer of the Australian Medical Association Western Australia (AMA WA). He commenced his career as a General Practitioner before becoming immersed in health policy and management.
Dr Ng is currently a Council member and chair of the Council Governance Committee of the National Library of Australia.  He is also an non-executive Director on the board of the Australian Digital Health Agency.
Dr Ng has extensive experience in providing advice to the Australian Government having been an adviser to the Minister of Health and later appointed as Head of Social Policy at the Office of the Prime Minister and had responsibilities across health and hospitals, aged care, disabilities/NDIS and indigenous affairs. He has held senior positions in strategy, services planning and general management across public and private hospital sectors including the Peter MacCallum Cancer Centre, Healthscope Limited as well as the Hong Kong public hospital authority.
Dr Ng has a Bachelor's Degree in Medicine and Surgery and a Masters of Business Administration. He is a Fellow of the Royal Australasian College of Medical Administrators and of the Royal Australian College of General Practitioners.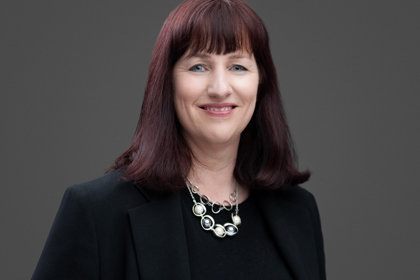 Liz Hawkins (SA)
Member
B Arts & Sciences (Cornell University) M Counselling (UNE). Liz is a professional arts administrator, advancement professional, theatre practitioner and fundraiser with over 30 years' experience working in the creative industries sector and educational advancement. She has worked in tertiary education, arts management, live theatre and film/TV in North America, England, and Australia. Liz is currently the Executive Director of Advancement at University of Adelaide, with the aim to embed the culture of philanthropy across the university, secure transformational gifts and help lead the 150th Anniversary celebrations in 2024. Prior to this Liz was the Director of Programming, Development and Venue Sales at the Adelaide Festival Centre. Liz is currently the Chair of Patch Theatre Company and a former Executive Councillor of Live Performance Australia.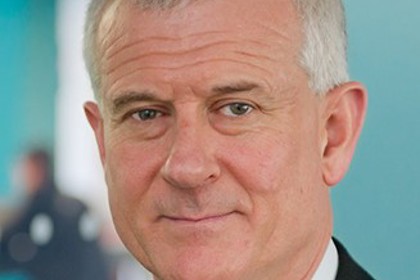 Prof Malcolm Gillies AM (ACT)
Member
Malcolm Gillies pursued a career as a music academic and higher education leader in Australia, Britain, the United States and Hungary. During 2007-2014 he was president of two inner-London universities, and for four of those years also chaired the university advocacy body, London Higher. He now lives in Canberra, where he is an emeritus professor at the Australian National University, and continues work as a series editor of Studies in Musical Genesis, Structure and Interpretation for Oxford University Press (New York).
Professor Gillies is a Member of the Order of Australia and the Hungarian Order of Merit, of which he holds the Knight's Cross for services to diplomacy and music. He is a Fellow of the Institute of Directors (UK), a Past President of the Australian Academy of the Humanities, and holds the Deems Taylor Award from the American Society of Composers, Authors and Publishers for publishing excellence.
National Members Council & Committees
Musica Viva's National Members Council & Committees are made up of individuals who have each made a significant contribution to the organisation. You can find their names here.