Amogus Trio announced as 2021 winners of Strike A Chord
Musica Viva Australia have announced Amogus Trio as the winners of Strike A Chord 2021. Hailing from Queensland, the ensemble has been awarded the Robert Salzer Prize, worth $5,000.
Strike A Chord is a national chamber music championship for secondary school ensembles. The competition was created to encourage the next generation of Australian musicians to experience the life-changing possibilities of chamber music, giving students the opportunity to explore their potential and discover the joy of making music with friends.
This year's competition was presented online to ensure all ensembles across Australia were able to compete amid border closures and travel restrictions. Twelve ensembles competed in the Grand Final, with ensembles performing live in their home states where restrictions allowed.
Read the full media release to see who won the other prizes announced live at the Grand Final.
You can also read more about the first round prize winners of Strike A Chord, and view the digital program guide here.
2021 Grand Final Showreel
2021 Prize Winners
Cash and professional development prizes
As well as the 12 Grand Finalists, we are pleased to announce that many ensembles won cash and professional development prizes
Read More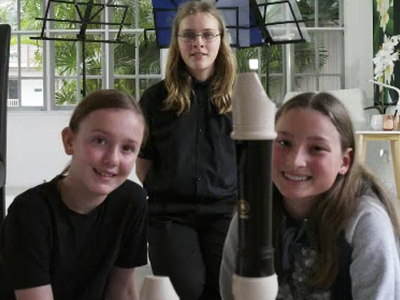 Yamaha Novice Section
Proudly supported by Yamaha Music Australia
In 2021 we incorporated a new novice section into the competition. Congratulations to our prize winners!
Read More
More information about Strike A Chord