First Round Jury | Strike A Chord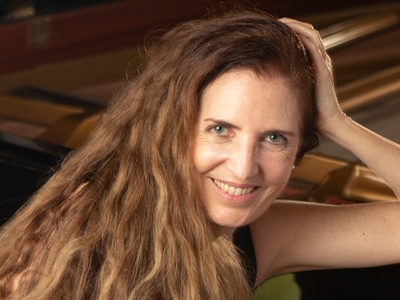 Elyane Laussade
A graduate of the Juilliard school in New York City, pianist Elyane Laussade has delighted audiences on five continents with her imaginative and strongly individual playing. The New York Times has said she is "a pianist with a powerful, polished technique and many an original interpretive notion….with an impeccable sense of style and dazzling power." She has performed on numerous occasions with the Melbourne Symphony Orchestra and has been featured by ABC Classic FM and 3MBS in studio recordings and live broadcasts. 
As a soloist, Elyane has performed in Australia, New Zealand, Taiwan, Singapore, China, Japan, South Africa, the USA and Europe. Her concert schedule in Australia includes solo recitals, concerto performances and chamber music. Elyane's CDs include "Just for You," a solo recording, "These Little Things" with violinist Jemima Littlemore, and "Humanation" with cellist Luke Severn. 
Elyane's most recent endeavour is the Mozart Project which will see her perform all 27 Mozart piano concertos with orchestras around Australia. Her love for the musical experience as a close encounter has inspired her to run a special series of intimate recitals at the Laussade Studio in Melbourne.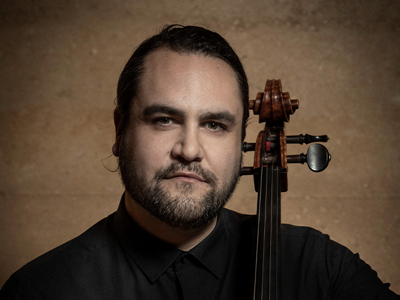 Blair Harris
Blair is a highly regarded solo cellist and chamber musician. He is a member of Southern Cross Soloists and Ensemble Offspring making his chamber music profile diverse with a national reach. Blair also holds a position at the Faculty of Music, Monash University as a lecturer in cello Performance.
Blair is passionate about the creation and performance of new music. His work with Ensemble Offspring, and formerly Syzygy Ensemble, has seen the commission and performance of more than 60 new works by Australian composers. Blair is in no way defined by this genre and takes pleasure interpreting the works of all epochs, especially with his acclaimed duo partner, pianist Caroline Almonte. Over his career he has worked with numerous ensembles including the Australian String Quartet, Streeton Trio and the Melbourne Chamber Orchestra. 
Blair has held guest principal positions in both the Auckland Philharmonia Orchestra and Melbourne Symphony Orchestra. 
First Round Jury | Yamaha Novice Section
Eunise Cheng
Founding violist of the award-winning Partridge String Quartet and one of Musica Viva's current Futuremakers, Eunise Cheng has had a diverse career as an orchestral and chamber musician. She is the recipient of numerous scholarships and chamber music awards including the Kate Flowers Scholarship, Wesley Music Scholar Scholarship, Flora Bunnings Chamber Music Prize, Margaret Bello Chamber Music Prize, Musica Viva Chamber Music Prize, ANAM Chamber Music Competition (1st prize) and QICMC (1st prize).
She is recognized as a graduate of ANAM, UWA, University of Melbourne, holds a Masters from the Queensland Conservatorium of Music and is a Teaching Artist of the Melbourne Symphony Orchestra's music education outreach program 'The Pizzicato Effect'.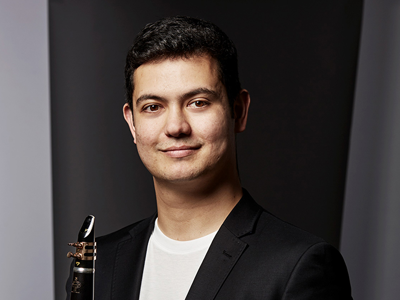 Lloyd Van't Hoff
Born in Darwin, Australia, Lloyd Van't Hoff is fast building a career as one of Australia's most dynamic and versatile young clarinettists, creators and educators. 2019 will see Lloyd perform as a solo, chamber and orchestral musician at festivals and venues around Australia and the world, as well as continue a passionate advocacy for music education and new music through teaching and commissioning work.
In 2015 Lloyd was crowned the ABC Symphony Australia Young Performer of the Year. Lloyd has also followed his passion for chamber and orchestral music around Australia and the world, with recent appearances at festivals in virtually every state and territory in the nation, as well as in Asia, Europe and North America.  Lloyd is also a founding member of the award-winning Arcadia Winds who were named as Musica Viva's inaugural FutureMakers. Recent orchestral highlights include concerto performances with the Melbourne Symphony Orchestra, Tasmanian Symphony Orchestra and Orchestra Victoria, and appearances as guest Principal Clarinet with the Melbourne Symphony Orchestra, Orchestra Victoria and Melbourne Chamber Orchestra.
Lloyd studied under of Paul Dean, Floyd Williams and David Thomas at the Queensland Conservatorium of Music and the Australian National Academy of Music. More recently, Lloyd has learned with esteemed pedagogue Yehuda Gilad in Banff, Canada.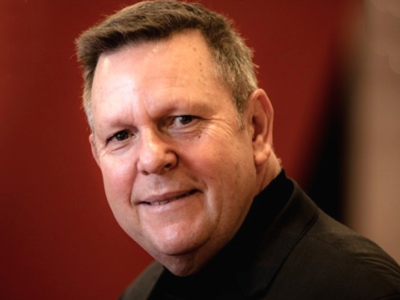 Euan Murdoch
Euan Murdoch is CEO of Melbourne Recital Centre. Prior to this role he was Director of Te Kōkī New Zealand School of Music and Chief Executive of Chamber Music New Zealand. As a cellist, teacher and chamber musician, he has worked throughout the world and has been a member of the jury for the London International String Quartet Competition and the St Martin's Chamber Competition as well as many youth music events including the NZ Chamber Music Contest for secondary school ensembles and competitions at the Australian National Academy of Music. He was a founding member of Trio Victoria and the early music ensemble Chrome. Among his diverse achievements, Euan has been instrumental in developing a collaborative vision for Wellington's proposed civic music hub combining a national orchestra and national school of music in an iconic venue. These practical and strategic skills augment his philosophy to bring music closer to people as an essential part of daily life.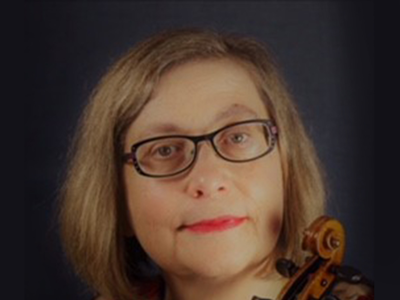 Michelle Walsh
A graduate of the University of Adelaide and winner of the prestigious ABC Instrumental Competition violinist Michele Walsh has appeared as soloist with major orchestras in Australia and has performed in the UK, USA, Canada, Europe and South East Asia. Formerly Associate Concertmaster of the Queensland Symphony Orchestra, she is currently Associate Professor in Violin and Head of Strings at the Queensland Conservatorium Gri th University. Michele has a particular interest in fostering young musicians and working in regional areas. She is very committed to the work of the Australian Youth Orchestra, having served as a Board member and Chair of the Artistic committee for many years. Michele was Director of the Australian Festival of Chamber Music Winterschool for many years and is the triennial Director of the Mount Buller Summer Chamber Music School. She frequently performs at Australian chamber music festivals and receives invitations to be a guest teacher or to serve on competition juries in Australia and South-East Asia.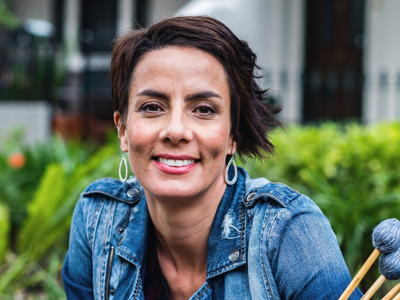 Claire Edwardes
From the set of Play School to the mainstage at the Sydney Opera House, Claire Edwardes is 'the wonder woman of percussion' (Seesaw Magazine). The only Australian to win the 'APRA Art Music Award for Excellence by an Individual' three times, Claire leaps between her role as Artistic Director of Ensemble Offspring and concerto performances with all of the Australian and New Zealand orchestras plus numerous European orchestras. Add her genre-spanning solo concerts, teaching at the Sydney Conservatorium, a broad spectrum of collaborations, premiering hundreds of new works by composers including Harrison Birtwistle and Elena KatsChernin, to passionately advocating for gender equity in music and you begin to appreciate her astonishing energy. Perhaps her most signifi cant contribution, beyond her endless quest for excellence in performance, is in breaking down the barriers between art music and audiences, through her enthusiasm for bringing new music to unexpected places - including bowling clubs and old power stations.
Ian Munro
Born in Melbourne and educated at the VCA, Ian Munro was taught the piano by Roy Shepherd. While completing his studies in Vienna and London, he won a number of prizes in international competitions, leading to solo performances across Europe, the USA and Asia, and recordings for the BBC, Naxos, and ABC Classics. After returned to composing in 2000, his first major work 'Dreams' (2002) was awarded Premier Grand Prix at the Queen Elisabeth Competition in Brussels. Recent commissions include a flute concerto for the Melbourne and Adelaide Symphony Orchestras and a song cycle for soprano Sara MacLiver. His works may be found at the Australian Music Centre.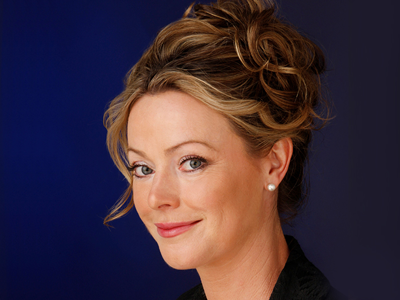 Dimity Shepherd
Dimity Shepherd is one of Melbourne's favourite mezzos. A four time Green Room Award winner, her career spans the worlds of both traditional and contemporary opera, chamber music and concert repertoire. She has been sought after as a performer of new Australian works, most recently the acclaimed Lorelei (Victorian Opera and Opera Queensland) and as the soloist in Katy Abbott's Return to Sender with the Flinders Quartet. Other engagements in the last year include the role of Carmen in Opera Australia's national tour, Pearl in Summer Of the Seventeenth Doll by Richard Mills (SOSA), The Queen and the Cat in Respighi's Sleeping Beauty (VO) and a solo recital for MDCH, and Mrs Judd and Mrs Bonner in Richard Meale's Voss (VO). Dimity has twice judged the Herald Sun Aria singing competition.