First Round Jury | Strike A Chord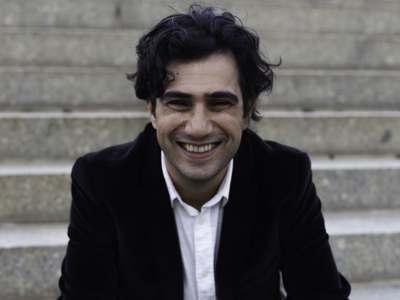 Amir Farid
US-born Iranian Australian pianist Amir Farid has been described as "a highly creative musician – a pianist of great intelligence and integrity.  He brings strong musical substance to all that he does, imbuing it with his own particular experience and understanding", and who "in a well-populated field...distinguishes himself for all the right reasons".
A graduate of the Royal College of Music London, he is a sought-after artist in venues and festivals internationally, such as Carnegie Hall, Mostly Mozart Festival at Lincoln Center, Musica Viva Festival, Huntington Festival, Mona Foma, and Kuwait Chamber Philharmonia.  He has performed concerti with the major Australian orchestras and collaborated with artists such as tenor Ian Bostridge, saxophonist Claude Delangle, and violinist Arabella Steinbacher.  His numerous recordings are heard frequently on radio stations throughout Australia and internationally, including as pianist of the Benaud Trio, and several have been nominated for an Australian Independent Music Award.
Amir is also a recorded artist on the Steinway & Sons Spirio catalogue, as part of the piano manufacturer's revolutionary player-piano system.  As of 2017, Amir also lives and works in New York City, where he worked as staff pianist for the Juilliard School and New York Philharmonic.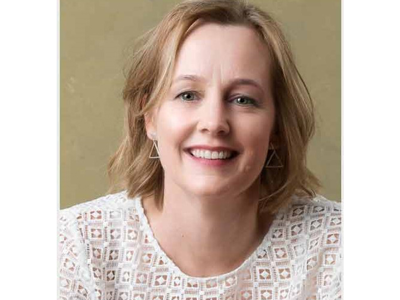 Helen Ayres
Helen Ayres is a Doctoral graduate of the University of Melbourne and current violin teacher at the Open Music Academy, University of Adelaide.  She is a core member of the Adelaide Hills Chamber players and has appeared as a guest with numerous Australian small ensembles including Flinders Quartet, Syzygy, the Australian Octet, and Melbourne Chamber Orchestra. Helen held a permanent position with the Melbourne Symphony Orchestra and has since performed in England, Scotland, Germany, Austria, and China with the BBC Scottish Symphony and London Philharmonic Orchestra. As a founding member of the Seraphim trio, Helen has performed with musicians Paul Kelly, Kristian Winther, Andrew Haveron, and commissioned new works by Brett Dean, James Ledger, and Adelaide's Jakob Jankowski.
Helen is passionate about increasing performance opportunities for young Australian musicians. To this end she appears on the board of Recitals Australia, convenes the String and Ensemble Divisions of the Adelaide Eisteddfod Society, and works as a presenter for radio 5MBS.
Jury | Strike A Chord Novice Section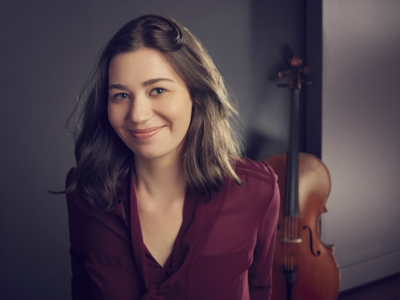 Anna Pokorny
Anna Pokorny is a freelance cellist currently based in Melbourne, Australia. She has the pleasure of performing regularly with the Australian Chamber Orchestra, Orchestra Victoria, Melbourne Symphony Orchestra, Melbourne Chamber Orchestra, and Melbourne Chamber Players.
Originally from Perth, Western Australia, Anna's love of classical performance has taken her through studies at the University of Western Australia, Australian National Academy of Music (ANAM), and the International Menuhin Music Academy in Switzerland (under the tutelage of Dr Suzanne Wijsman, Howard Penny and Niall Brown respectively).
As a chamber musician Anna has appeared at numerous festivals and concert series around Australia and Internationally including the Adam Chamber Music Festival, Musica Viva Festival, Perth International Arts Festival, Melbourne Recital Centre Local Heroes Series, Bangalow Festival and Melbourne International Arts Festival.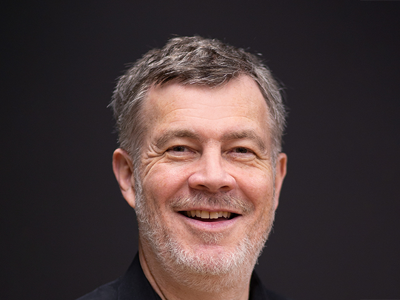 Rob McWilliams
Born and raised in Melbourne, Prof. Rob McWilliams holds a Ph. D. in Music from the University of Minnesota, a Master's degree in Instrumental Conducting from Florida State University, and a Bachelor's degree in Music Education from the University of Melbourne.  Dr. McWilliams served as Professor of Music and Director of Bands and Instrumental Music Education at the University of Wisconsin-Oshkosh (USA) from 1996 to 2014 where he conducted symphonic and jazz ensembles and taught courses in conducting, music education, and jazz.  From 2011 he also served as Head of the Music Department.
Prof. McWilliams has travelled extensively as a guest conductor and clinician and has conducted and presented at major music conferences in all states of Australia as well as Japan, Hong Kong, the UK, Singapore, Europe, and China, including conferences of the World Association of Symphonic Bands & Ensembles and the Tutti Beijing International Youth Music Festival.
Prof. McWilliams has been published in peer-reviewed professional publications and is a composer/arranger with Alfred's Music.  In early 2015 he relocated to Brisbane, Australia and is currently working as Yamaha Music Australia's Education Outreach Clinician and freelancing as a musician, educator, conductor, composer/arranger, and adjudicator.